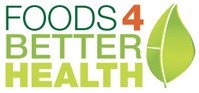 The #1 Reason You MUST Add Peanut Butter to Your Diet
Boston, MA (PRWEB) October 13, 2013
Foods4BetterHealth.com, a new food and nutrition web site that believes that healthy foods can prevent disease and illness, is reporting on a new study that found that eating nuts regularly in one's teen and preteen years is associated with a decreased risk of developing benign breast disease as an adult.
As Foods4BetterHealth reports (http://www.foods4betterhealth.com/the-1-reason-you-must-add-peanut-butter-to-your-diet-5145), a new study published online in Breast Cancer Research and Treatment has found promising results for women concerned about their risk of developing breast cancer and who want to prevent it. The study recruited 9,000 girls between the ages of nine and 15 years old and followed them between 1996 and 2001. The researchers then conducted a follow-up study between 2005 and 2010 to determine their food consumption, frequency, and health status. The researchers noted that the women eating peanut butter or nuts twice a week were 39% less likely to develop benign breast disease, compared to women who did not include nuts in their diets. (Source: Berkey, C., et al., "Vegetable protein and vegetable fat intakes in pre-adolescent and adolescent girls, and risk for benign breast disease in young women," Breast Cancer Research and Treatment, September 2013; 141(2): 299-306.)
As the Foods4BetterHealth article "The #1 Reason You MUST Add Peanut Butter to Your Diet" notes, many studies have attempted to determine the link between an increased intake of nuts and a reduced risk of cancer. Researchers have hoped to find that eating more nuts, which contain healthy unsaturated fats, can prevent cancer. However, this study is the first to use data gained from reports made during preteen and teen years, as well as later follow-ups. While benign breast disease is fairly common, it is a risk factor for developing breast cancer later down the road. According to Foods4BetterHealth, this study shows that increased consumption of nuts can reduce the risk of benign disease, and hopefully can help prevent cancer. (Source: "Eating Peanut Butter Could Prevent Future Breast Disease," Huffington Post web site, September 29, 2013; http://www.huffingtonpost.com/2013/09/29/peanut-butter-breast-health-disease_n_3997715.html.)
The Foods4BetterHealth report concludes that many studies have found that making lifestyle changes, such as exercising, reducing one's intake of saturated fats, not smoking, and avoiding refined sugar, can help prevent cancer. While the link between eating nuts and a reduced risk of breast disease is still in its early stages and requires more research, the evidence thus far suggests that making this dietary change can lead to big rewards in the long run.
Foods4BetterHealth.com, created by Doctors Health Press, is a food news and health web site offering readers information about the latest food controversies, exclusive expert advice, and health tips to ward off illness, prevent disease, and live a long, healthy life. For more information, visit http://www.foods4betterhealth.com.