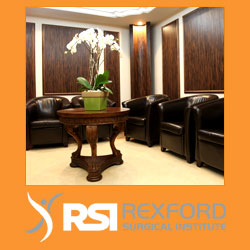 "Attention to detail in markings before surgery is a must," says Dr. Golshani. "An aspect of breast reduction surgery is measurement of distances and dimensions to create symmetry in size and proportions."
Beverly Hills, California (PRWEB) May 22, 2014
Many patients visiting the offices of Dr. Daniel Golshani, board-certified Plastic Surgeon, often discuss achieving excellent aesthetic results but for the past several years he has seen an increase in the number of patients who are seeking to undergo breast reduction surgery in his Beverly Hills offices for functional reasons. Many of them are seeking to reduce pain and aches in the neck, back, shoulders, and poor postures, which are common symptoms associated with very large and heavy breasts. According to the American Society of Plastic Surgeons, the procedure is for patients "looking to achieve a breast size in proportion with [their] body and to alleviate the discomfort associated with overly large breasts" and can be performed at any age after breast development has occurred.
The popular Beverly Hills breast reduction procedure is growing in popularity with American Society for Aesthetic Plastic Surgery reporting that there were an estimated 122,838 breast reduction procedures in the U.S. in 2013. The procedure can be performed at any age after full breast development has occurred and many potential candidates are unfamiliar that health insurance providers may cover a breast reduction procedure.
Although the procedure has many health benefits, it can also serve patients who are looking to achieve the perfect look. "Getting a breast reduction should not mean that your breasts must become too small, or too large, or boxy, or deformed," says Dr. Golshani.
Safety is a common concern for any reconstructive or cosmetic surgery candidate and Dr. Golshani recommends choosing a surgeon who is certified by the American Board of Plastic Surgery. Board-certified plastic surgeons are experienced in the nuances of this operation and patients benefit from the advanced techniques board-certified surgeons know such as wide pedicle techniques and internal suspension techniques to prevent later sagginess or bottoming-out, otherwise referred to as pseudo-ptosis.
A successful procedure starts at the pre-operatory stage with detailed markings. Markings can take up to 30 minutes and are done with the patient awake in a private preoperative room before surgery is started. "Attention to detail in markings before surgery is a must," says Dr. Golshani. "An aspect of breast reduction surgery is measurement of distances and dimensions to create symmetry in size and proportions."
Correct post-operative scar management and meticulous attention to detail in skin closure is imperative. This includes appropriate taping and silicone gel product use on follow up appointments.
"Your breasts should look great immediately and only improve with time as the swelling resolves. It's a common misunderstanding that breast reductions or breast lifts can look very lop-sided initially," states Dr. Golshani.
A few other misconceptions that Dr. Golshani hears from patients often is about the sensation felt post-surgery, as well as the ability to breastfeed. "You can still have sensation in the nipple and areolar complex, and ductal systems in the breasts are preserved in most patients using the wide pedicle and lateral tapering techniques. Most patients should also retain the capacity to breast-feed if they wish to after having breast reduction surgery."
A breast reduction procedure will not only improve your health but also improve the overall symmetry and aesthetics of your breasts. The safety and efficacy of the procedure is made possible through recent technological advancements and qualified experience by board-certified surgeons.
About Dr. Daniel Golshani
S. Daniel Golshani, M.D., F.A.C.S., is a double board-certified Plastic and Reconstructive surgeon, a diplomate of both the American Board of Plastic Surgery and the American Board of Surgery. He is a Fellow of the American College of Surgeons and an active member of the American Society of Plastic Surgeons. He holds staff privileges at the Saint Johns Medical Center in Santa Monica, California and is one of the most qualified plastic surgeons in Beverly Hills.