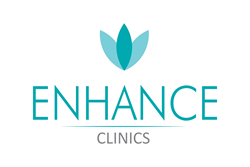 They offer surgical procedures for male breasts reduction and they do this with the help of either liposuction or by removing the overabundance glandular tissues
Delhi, India (PRWEB) October 14, 2014
With an aim to provide the best in class functionality, cosmetic surgery and other wellness surgeries, Enhance Clinics is now offering male breast reduction surgeries in Delhi and cities like Gurgaon, Mumbai, and Lucknow. Irregularity in the glandular tissues causes the breast to expand. Male breasts give an awkward look and lower one's confidence. Now Enhance Clinics brings advanced solutions for such problems. They offer surgical procedures for male breasts reduction, and they do this with the help of either liposuction or by removing the overabundance of glandular tissues. In this surgery, the exorbitant glandular tissue and skin are uprooted throughout the surgery. Normally the entire surgery takes place for two hours and the patient's body parts are anesthetized locally or generally. In addition to breasts reduction, Enhance Clinics also offers women breast reduction, breast augmentation, and women breast lift.
Gynaecomastia implies an expansion of the male breast as a consequence of an irregularity in the glandular tissue and this issue influences between 40-60% of men in shifting degrees. For them, in the event that they need to have a standard breast and recover their image, surgery will encourage them to reduce their breast and feel better about themselves. Male breast reduction is one of the surgical procedures more used in men.
Enhance Clinics also offers liposuction wherein they remove excess fat from the patient's specific body like thighs, tummy, hips, and other parts of the body where fat gets accumulated easily. One can avail this service in major cities like Delhi, Gurgaon, Mumbai, and Lucknow at reasonable prices. Those who are willing to go for safe and fast liposuction and also for other cosmetic surgeries can contact at 08010066777 or 09990300018.
About Enhance Clinics
Enhance Clinics is guided by Dr. Manoj Khanna, Chairman & world renowned Cosmetic & Hair Transplant Surgeon. They use state-of-the-art technology, with a panel of extremely qualified doctors and skin therapists. Their esteemed clients are well-known film stars, cricketers & celebrities. Beauty with a medical approach defines them. Their dermatology/ aesthetic surgery and hair transplant procedures are under one roof. Enhance Clinics is located in Delhi, Mumbai, Kolkata, Lucknow and Gurgaon.
For more information, please visit http://www.enhanceclinics.in.