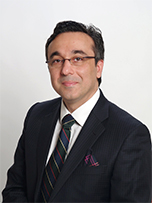 (PRWEB) December 19, 2014
As featured on Top10 Beverly Hills, Beverly Hills, California prominent breast augmentation surgeon Dr. Khosravi has joined BreastAugmentation.com as an expert consultant in breast augmentation, VASER liposuction and facial plastic surgery.
Dr. Khosravi is a renowned breast augmentation specialist who concentrates his practice primarily on breast surgery - both cosmetic and reconstructive. He treats patients from across the country, often correcting the work of other surgeons.
"We are thrilled to have Dr. Khosravi join our hand-selected expert panel of the nation's best breast augmentation specialists," said Crystal, Community Manager at BreastAugmentation.com. "Visitors to our site expect access to professional leaders in this specialty. Their questions are answered by the best of the best."
Dr. Khosravi is a diplomate of American Board of Plastic Surgery specializing in cosmetic plastic surgery. Dr. Khosravi conducted a rigorous General Surgery residency at prestigious Cedars-Sinai Medical Center in Los Angeles, CA which is one of the leading academic medical centers in the country. He completed his residency in Plastic Surgery at the Division of Plastic Surgery at Penn State University, Hershey Medical Center in Hershey, PA.
His extensive Plastic Surgery training enabled him to evolve into an expert in the fields of breast cosmetic surgery including: breast enhancement, breast reconstruction, breast enlargement, breast implants, breast lifts, and the revision of breast implant related complications.
Dr. Khosravi is also known for his unique ability to customize the latest surgical techniques and technical advances in breast augmentation, breast lifts, breast reductions and any revisions after cosmetic breast surgery. These distinctive abilities enable him to provide a balanced, youthful and completely natural looking result. He is also experienced in utilizing an endoscopic approach in selected cases.
Dr. Khosravi is a member of ASPS (American Society of Plastic Surgeons), ASAPS (American Society of Aesthetic Plastic Surgery) and a Fellow of ACS (American College of Surgeons).
Dr. Khosravi's Office is located at:
Dr. K Plastic Surgery | 50 N. La Cienega Blvd, Suite 216, Beverly Hills, CA 90211 | team(at)drkplasticsurgery(dot)com
Drkplasticsurgery.com | 310.247.9650
BreastAugmentation.com is a comprehensive resource for augmentation and implant information where visitors access the most current information and are encouraged to feel comfortable asking questions of expert surgeons. For more than 15 years, BreastAugmentation.com has brought potential breast augmentation patients directly to local and regional doctors through optimization and various online platforms.