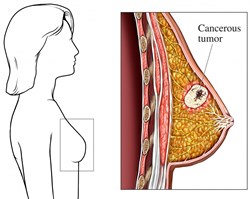 Health literacy is the first step in spreading awareness about early detection for diseases like breast cancer.
Atlanta, GA (PRWEB) September 30, 2013
As medical organizations recognize October 2013 as Breast Cancer Awareness Month, Nucleus Medical Media offers free informational medical animations through social media channels to explain and promote health literacy.
The American Cancer Society estimates that over 200,000 cases of invasive breast cancer will be diagnosed in women in 2013. Breast cancer is the second leading cause of cancer death in women. Though the number of deaths from breast cancer has decreased since 2000, the chance that breast cancer will be the cause of a woman's death is about 1 in 36.
With a mission to support and enhance health literacy, Nucleus offers no-cost, informational videos about breast cancer on the Nucleus Medical Media YouTube channel including the following:

Breast Cancer Symptoms: outlines various breast cancer symptoms such as change in size or shape of breast or nipple discharge.
Treatments for Breast Cancer: describes treatment options for breast cancer, including surgery, radiation therapy, chemotherapy and hormone therapy.
Breast Cancer Surgery: depicts various surgical procedures to remove breast cancer lumps and tumors.
Breast Reconstruction Surgery after a Mastectomy: depicts three different types of breast reconstruction surgery following a mastectomy procedure due to breast cancer
Ron Collins, CEO and Cofounder of Nucleus Medical Media, believes that the web is ideally suited to help spread health literacy information like breast cancer awareness: "Health literacy is the first step in spreading awareness about early detection for diseases like breast cancer," he says. "We ask all of our viewers on YouTube and Facebook followers to watch and share these animations to raise awareness of Breast Cancer Awareness Month."
If you are a nonprofit organization interested in using medical animations for community-based or faith-based health presentations on breast cancer, email Nucleus at info(at)nucleusinc(dot)com with "Breast Cancer Awareness Information" in the subject heading.
For further comment, contact Ronald Collins at rcollins(at)nucleusinc(dot)com or (800) 333-0753.
About Nucleus Medical Media
Founded in 1997, Nucleus Medical Media, Inc. is an award-winning creator of medical illustrations, medical animations, and interactive multimedia for the publishing, legal, healthcare, entertainment, pharmaceutical, medical device, and academic markets. Nucleus's clients and partners include WebMD, McGraw-Hill, Dr. Oz, EBSCO Publishing, and thousands of other businesses in new and traditional media. Nucleus employs the world's largest team of graduate-degreed medical illustrators, and has a Medical Review Board with more than 75 physicians and nurses. For more information, visit our website: nucleushealth.com.