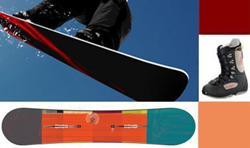 Our family has been integrated in the Breckenridge community since 1995.
Breckenridge, Colorado (PRWEB) September 16, 2015
With picturesque landscapes and some of the nicest people on the planet, it is no wonder why people flock to this magical winter wonderland. Carver's Breckenridge Ski Shop will now offer advanced booking services to travelers looking for ski rentals, as well as snowboard rentals.
Lugging around suitcases is hard enough, and now factor in 6 foot long skis & snowboards. It sounds potentially damaging and a chaotic airport experience. The solution is Breckenridge ski & snowboard rentals (http://www.breckenridgeskishop.com/). This way, travelers can keep their skis & snowboards safe at home, avoid the traveling nightmare and receive some of the finest equipment, guaranteed to be ready for the eager beaver to hit the slopes.
Breckenridge ski & snowboard rentals allows you to book online for snowboard gear, pay online and reserve the exact equipment necessary for an awesome time skiing & snowboarding on the finest ski slopes in the United States. Admittedly, not everyone is a pro who comes to Carver's Breckenridge Ski Shop so it might not be the easiest venture to pick out gear and packages online. In this case, one of Carver's ski & snowboarding professionals can help customers out virtually or over the phone. They have the finest customer service both in person and at distance. This way, travelers can get the exact gear and Breckenridge ski & snowboard rentals packages for every skill level and necessity. By booking in advance, the entire vacation is set up and there aren't any disappointing ventures into town to learn that all the gear for the season is already rented out.
Even if travelers decide to bring their own gear, there is always a chance that they will need supplies or need a tune up. All of the professionals at Carver's are up for the challenge. For more information regarding Breckenridge Ski & Snowboard rentals, check out Carver's Website http://www.breckenridgeskishop.com.
About Carvers
Thad Eldredge and his staff know a thing or two about Breckenridge. Carvers has been serving our mountain community for 20 years. Be sure to catch up with them to get the rundown when visiting.
Carvers/ 203 N. Main Street/ Breckenridge, CO. Winter Hours: 8am-8pm daily. Summer Hours: 9am-6pm daily. if you have any questions please call (970)453-0132, 1-800-568-7010, or email carvers(at)colorado(dot)net.
website: http://www.breckenridgeskishop.com/