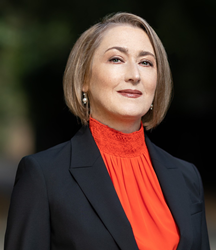 "Joining Black Diamond Ventures presents an exciting opportunity to work with management teams of leading innovators and do what I love most."
LOS ANGELES (PRWEB) February 23, 2022
Black Diamond Ventures (BDV), a venture capital firm focused on multi-stage investments in the biotechnology, semiconductor, and big data sectors, announced Brence Culp has joined the company as a Venture Partner. Brence will jointly support the firm's fundraising efforts, in addition to supporting its LPs and the many founders who partner with BDV.
"Having known Brence personally for many years, I admire her proven leadership and am very excited to welcome her to our firm as we launch our new opportunity funds," said Ana Quintana, BDV's Managing Partner. "Brence's experience as a leader, executive, and investor, will have a tremendous influence generating positive and measurable impact on our diverse entrepreneurial ecosystem and continued financial success," she added.
"Joining Black Diamond Ventures presents an exciting opportunity to work with management teams of leading innovators and do what I love most – work with the brightest minds in their respective industries, provide mentorship and drive growth," said Brence. "Over the past 35 years, I've gained insights you can only learn by working across many different sectors. As a result, I've launched successful businesses and strategically invested in others along the way. I'm thrilled to bring my unique insights to the BDV team and look forward to supporting the next generation of visionary founders and funders in their relentless pursuit of what's next."
"We are incredibly fortunate to have Brence join our team," commented Chris Lucas, BDV's Managing Director. "With her extensive experience and unqualified talent in both the private and public sectors, she will provide her unique industry perspectives as well as advising our portfolio companies."
Brence brings over 20 years of experience in the strategy, finance, policy, and administration of complex organizations – always with a lens for social impact. As LA28's Chief Impact Officer, Brence helped bring the 2028 Olympic and Paralympic Games to Los Angeles, creating positive environmental, economic, and social impact for the community. She has also served in multiple C-Suite roles in large and local governmental organizations, including chief deputy CEO, responsible for all operations of Los Angeles County. Prior to her fifteen years of executive experience in the public sector, Brence practiced corporate tax and real estate law in New York and Los Angeles.
About Black Diamond Ventures
Founded in 1998, Black Diamond Ventures is a venture capital firm headquartered in Los Angeles, CA, with offices in Silicon Valley, CA. BDV invests in market transforming technologies, focusing on multi-stage investments in the biotech, semiconductor, and big data sectors. The firm is led by partners, former founders, executives, and operators of successful technology companies. BDV has established a successful network of investors and provides capital, resources, and support to its visionary founders and teams.
For more information, visit http://www.bdventures.com.