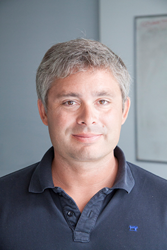 Elastic Path has experienced significant year-over-year growth and filling this key position with such an experienced leader sets the stage for the next phase of our growth strategy
(PRWEB) September 11, 2014
Elastic Path Software Inc., an ecommerce company helping the world's biggest brands generate more revenue, today announced that Brenton Brown has joined the organization as Chief Financial Officer.
Brenton is a senior executive with more than 20 years of experience, and will report directly to the CEO.
"We're thrilled to have Brenton joining the team," said Harry Chemko, Chief Executive Officer of Elastic Path. "Elastic Path has experienced significant year-over-year growth and filling this key position with such an experienced leader sets the stage for the next phase of our growth strategy."
Brenton was most recently Senior Vice President at Peer 1 Hosting, one of the world's leading web hosting providers specializing in managed hosting, colocation and cloud services. Prior to that, Brenton worked in Business Development at Signacert, a leading company specializing in continuous compliance monitoring automation. Brenton also spent five years with Intel Capital, Intel Corp.'s venture capital arm in both Europe and the U.S.
Brenton has a Masters in Finance from the London Business School, an MBA from the University of Edinburgh, and a BA in Economics from the University of British Columbia.
"Elastic Path has grown quickly since it was founded, and it recently doubled software booking year-over-year, and is winning new deals against larger competitors every quarter," said Brenton Brown, CFO at Elastic Path. "As I look at the tremendous opportunities ahead for Elastic Path, it's a great time to join the company, and I plan to hit the ground running."
For more information, visit http://www.elasticpath.com
About Elastic Path
Elastic Path helps the world's biggest brands generate billions in revenue using its ecommerce technologies. The company's software also seamlessly brings omnichannel ecommerce, subscriptions, and enhanced connectivity right into Adobe Experience Manager, the leading content management platform – enabling companies to deliver a complete customer experience that maximizes engagement and conversion. Elastic Path has more than 200 customers, including Google, Virgin Media, LVMH, Western Union, TeliaSonera, Kiabi, and Motability. The company has 150 employees in Vancouver, Canada and the UK. For more information, visit http://www.elasticpath.com
For Additional Information:
Megan Sakakibara
Marketing Communications Manager
Elastic Path Software
604-408-8078, ext. 275
megan.sakakibara(at)elasticpath(dot)com