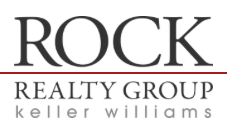 Visitors to RockRealtyGroup.com will find it easy to navigate and searching for the properties they want will be seamless.
Los Angeles, CA (PRWEB) September 29, 2014
Showcasing the best of what the Los Angeles real estate market has to offer, Rock Realty Group at Keller Williams recently launched their new interactive website, RockRealtyGroup.com. "Buyers and sellers of Santa Monica homes, Brentwood real estate, Hollywood Hills estates and other choice properties in the Los Angeles metro area will find our website to be an ideal one-stop destination for all their needs," says the firm's Broker/Owner Jason Reitz.
The new website strategically breaks down the great city into six of the most popular areas, and then breaks them down into the different neighborhoods within those areas; helping buyers better focus their search, be able to survey different areas easily, and help them navigate prices, values, and areas. With everything already sorted visually, this is especially helpful to new buyers, people relocating, or sellers who just want to compare and analyze values.
With its numerous communities and upscale neighborhoods, as well as its reputation for being a Global City renowned for its entertainment, business, culture and media, Los Angeles is a city like no other. "There's certainly a diverse and broad range of residential options here and in the surrounding areas," adds Reitz. "Whether you're interested in acquiring homes in places like Pacific Palisades, Los Feliz, or even Santa Monica, realtors from Rock Realty Group will help you get the absolute best deal."
Visitors to RockRealtyGroup.com will find it easy to navigate and searching for the properties they want will be seamless. The site has updated listings of current and exclusive property offerings, including an extensive search tool that can let homebuyers narrow down their specific choices, whether they're looking for townhouses in Venice or for Hollywood Hills homes for sale. RockRealtyGroup.com also has articles for buyers and sellers, plus a guide on relocating to Los Angeles. Rounding up the site's features are detailed community profiles of the areas the firm covers, which can be useful for buyers who need help deciding on the location of their next home.
A native of Los Angeles, Jason Reitz has more than 20 years of experience in the real estate industry. He joined Keller Williams in 2009, after realizing that their business model coincided with his own, but with a more potent growth engine and national power behind it. He further developed Rock Realty Group into the #1 Agent Team at Keller Williams Brentwood, covering the entire Los Angeles area from Santa Monica to Silver Lake and everything in between. "We provide clients with the highest level of service available based on business integrity, experienced professionalism, and truly objective consulting," he says. "Our results speak for themselves and are a clear testament to the efficacy of the methods and strategies that we employ."
For more information, visit http://www.RockRealtyGroup.com or get in touch directly with Jason Reitz today.