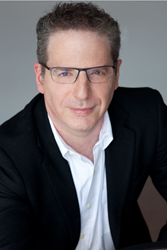 My staff and I are proud to be among the first practices in the country to provide these new fillers to our patients. - Dr. Brian S. Biesman
Nashville, TN (PRWEB) January 12, 2017
As the founder of an award-winning practice in Nashville, Dr. Brian S. Biesman is no stranger to participating in exclusive trials with the latest in cosmetic and medical treatments, having participated in the most recent Juvederm® Volbella® trial. Following the recent announcement that Swiss dermatology company Galderma had received U.S. Food and Drug Administration (FDA) approval for two new products, Restylane® Refyne and Restylane® Defyne, in December 2016. Dr. Biesman was chosen among a select few specialists to begin administering the cutting-edge treatments to patients in the U.S. due to his highly recognized work with minimally invasive rejuvenation techniques.
"My staff and I are proud to be among the first practices in the country to provide these new fillers to our patients," said Dr. Biesman, who is an Assistant Clinical Professor at Vanderbilt University in Nashville and serves on the Medical Advisory Board for several leading providers of injectable and technology-based aesthetic products. "Many of our patients are interested in the most effective, yet minimally invasive options for achieving a more youthful yet natural appearance. Restylane Refyne and Defyne represent another important advance in injectable fillers."
Restylane Refyne and Restylane Defyne are hyaluronic acid (HA) gel fillers formulated with scientifically-advanced XpresHAn technology to achieve different textures that smooth away lines and wrinkles while also offering flexibility and support. Both have been approved for the treatment of laugh lines or nasolabial folds, which are the lines that run from the sides of the nose to the corners of the mouth. Refyne is specifically designed to treat moderate to severe wrinkles and folds, providing subtle improvements, while Defyne is designed to treat moderate to severe facial wrinkles and folds that lie deeper in the skin.
"I predict that these new Restylane products will be big hits in 2017 because the technology ensures smooth, natural-looking results that last," said Dr. Biesman, a member of The American Society of Ophthalmic Plastic and Reconstructive Surgery, as well as the American Society for Laser Medicine and Surgery (ASLMS). "Both Refyne and Defyne have proven to remain effective for up to 12 months. Many patients are looking for more advanced treatments that target their specific concerns, and the Restylane family of products offers a wide array of options. My staff and I look forward to helping our patients achieve their aesthetic goals and we are particularly proud to be a part of the exclusive group of practices offering these state-of-the-art treatments."
About Dr. Brian S. Biesman
Dr. Brian S. Biesman is an oculoplastic surgeon specializing in cosmetic and reconstructive eyelid and facial surgery. He specializes in minimally invasive rejuvenation techniques and is a nationally recognized authority on a variety of non-invasive body sculpting techniques. Dr. Biesman graduated with top honors from the University of Michigan and then did his Ophthalmology residency at the Illinois Eye and Ear Infirmary, after which he did fellowship training in Ophthalmic Plastic and Reconstructive Surgery at Manhattan Eye, Ear, and Throat Hospital.
In addition to being a Clinical Assistant Professor at Vanderbilt University Medical Center, with appointments in Ophthalmology, Dermatology, and Otolaryngology-Head and Neck Surgery, Dr. Biesman is also active in clinical research regarding the latest minimally invasive, technology-based medications, treatments, and products. Furthermore, Dr. Biesman has participated in a variety of clinical trials, including, most recently, that of Juvederm Volbella. He also serves on the Medical Advisory Board for RealSelf, a leading online community in which consumers can learn about and discuss potential elective cosmetic procedures with board-certified physicians and specialists. Dr. Biesman is also on the Medical Advisory Board for ZELTIQ® and Cytrellis, and also serves as a consultant to Allergan, Galderma, Merz, Revance®, and others in the aesthetic space.
Dr. Biesman is the recipient of multiple awards for his contributions to aesthetic oculofacial surgery, laser research, laser-use in patient care, and teaching best laser medicine practices to other physicians. He's been named one of America's Best Doctors every year since 2004, and he has memberships in various societies, advisory boards, and editorial boards, including the American Society for Laser Medicine and Surgery (ASLMS), where he served as Laser Safety Officer, Vice-President, and President. He is also a member of The American Society of Ophthalmic Plastic and Reconstructive Surgery, The Tennessee Society for Laser Medicine and Surgery, and the American Academy of Ophthalmology. He is an Honorary Member of the American Society for Dermatologic Surgery.
For more information, please visit: http://drbiesman.com/.
Brian S. Biesman, MD, FACS
345 23rd Ave. N # 416
Nashville, TN 37203
(615) 329-1110
info(at)drbiesman.com