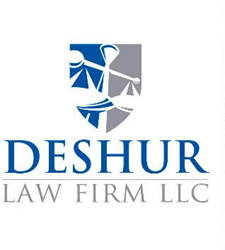 50 Cent may be trying to avoid Chapter 7 bankruptcy because he will likely lose all of his property.
Chicago, IL (PRWEB) August 21, 2015
The news and social media have been abuzz lately with the story of rapper 50 Cent (aka Curtis Jackson), the mega music star, who recently filed for Chapter 11 bankruptcy protection. Many people have made light of a public figure, who is so identified with wealth, going bankrupt. Furthermore, a slew of media reports have questioned his motives, including a July 17, 2015 CNN Money article and the July 14, 2015 Washington Post article. Specifically, they theorize that his filing has more to do with asset and lawsuit protection than it does with actually being broke.
"50 Cent may be trying to avoid Chapter 7 bankruptcy because he will likely lose all of his property," said Brian P. Deshur, one of the most active bankruptcy filers in Illinois over the last decade. "Chapter 11 bankruptcy, like Chapter 13 bankruptcy for lower income wage earners, is designed to allow the filer to keep all of his or her personal property and real estate, if they so choose." Deshur notes, however, that "the U.S. trustee or a judgment creditor can force the conversion of a Chapter 11 case to one arising under Chapter 7," which is what one of the creditors could do in 50 Cent's bankruptcy. The purpose of this, explained Deshur, "would be to force 50 Cent to liquidate his property and give more money to his creditors."
Deshur, who has filed over 2,000 bankruptcy cases, while also having counseled debtors in an additional 4,000 creditors' meetings, further stated that the trustee in a Chapter 7 bankruptcy case is paid a commission by the court for any property that he or she is able to sell. "Very few debtors know this and, by the time they file,it's too late because that property is now under the control of the trustee," he said.
Deshur, who has represented creditors in some of the largest Chapter 11 bankruptcy filings in the country, including Radio Shack, Circuit City, MF Global, and the Chicago Tribune, always stresses to his clients that Chapters 11 and 13 are the safest way to protect their property. While this typically requires a 3-to-5-year repayment program, the filer oftentimes will pay back only 10 cents on the dollar of his or her bills. At the end of the plan, the judge will enter an order discharging the remainder of the debt.
"With Chapter 7, the trustee can and will liquidate all of your nonexempt property and use the money to pay off your creditors, whereas with Chapters 11 and 13, your property is completely protected," said Deshur. "Many of my clients think that Chapter 7 is a quick fix, and I tell them that they should be prepared to walk away debt-free, but also with only the clothes on their back, and perhaps, an underwater home. I typically only recommend Chapter 7 when my client doesn't own much property - not even a vehicle. It's my job to protect what little they may have."
About Deshur Law Firm LLC
Deshur Law Firm LLC operates a comprehensive debt resolution firm, with a focus on consumer bankruptcy. They also handle foreclosure defense, loan modifications, violations of the FDCPA, IRS Offers in Compromise and general debt settlement negotiations. Managing attorney Brian P. Deshur takes great pride in being available to his clients, whether in person, by phone or via email. Clients are encouraged to call or email whenever they have questions or concerns. Clients will never speak to a paralegal or answering service – only to an experienced bankruptcy attorney. The office is located at 55 West Monroe, Suite 3950, Chicago, IL 60603. Deshur offers a no-obligation, free, confidential consultation and evaluation. Call (312) 380-1564 or email brian(at)deshurlaw(dot)com.
About the NALA™
The NALA offers local business owners new online advertising & small business marketing tools, great business benefits, education and money-saving programs, as well as a charity program.
PR Contact:
news(at)thenala(dot)com
805.650.6121, ext. 361