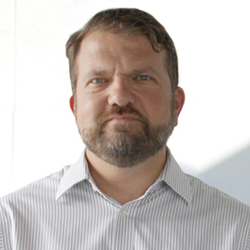 "Brice is an experienced marketer who is skilled in applying creative concepts and business strategies to solve business problems." - Josh Miles
Indianapolis, IN (PRWEB) August 18, 2014
Indianapolis branding firm Miles Design announced that Brice Holland has joined the company as Creative Director.
As Creative Director, Brice will be managing creative and strategy teams to deliver exceptional service to its clients. Brice will be responsible for:
1. Creative Direction: Oversee strategic and conceptual direction for client campaigns, projects, and brands.
2. Management and Coaching: Lead and coach Miles Design team members, team expansions, and ongoing mentorship
3. Brand Strategy: Provide guidance to clients in defining marketing plans, positioning, messaging, and hitting client-defined goals.
4. Brand Voice Development: Leading copywriting, brand messaging, and content marketing efforts for our clients
5. Agency Leadership: Collaborate with leadership team to shape the strategic vision and direction for Miles Design
"Brice is an experienced marketer who is skilled in applying creative concepts and business strategies to solve business problems," said Miles Design founder, Josh Miles. "We are very pleased to be adding Brice's leadership and fresh ideas to the team at Miles Design."
Brice is a graduate of Indiana University Bloomington, and has worked for several advertising and marketing agencies, including: Osborn & Barr, Asher Agency, Pearson Partners, Bradley & Montgomery, and most recently as Creative Director for Miller Brooks.
Miles Design also announced the promotion of Jon McClure and Stacey McClure both to the role of Senior Designer. Jon has been a designer with Miles Design for the past three years, and Stacey joined Miles Design in March of 2014 as a designer.
*****
About Miles Design
Founded in 2002, Miles Design is an award-winning design firm specializing in branding and web design for architecture, engineering, software, and other professional services firms. Miles Design helps clients achieve niche positioning through Bold Brand™—a multi-step branding process that uncovers the most compelling elements of an organization, and leverages them for the greatest possible impact.
For more information about Miles Design visit http://www.milesdesign.com.