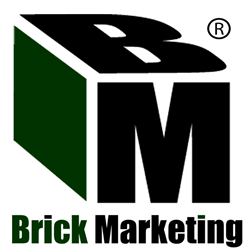 "Jared is an extremely self-motivated individual, who has accomplished quite a bit in this field prior to joining our team, and we're looking forward to seeing that trend of success continue with Brick Marketing. We're really excited to have him here."
Boston MA (PRWEB) June 30, 2015
Full-service SEO solutions firm, Brick Marketing (http://www.brickmarketing.com/) is happy to announce a new addition to their team. Brick Marketing has hired Jared Carrabis (http://www.brickmarketing.com/jared-carrabis) as their new Marketing Assistant. Jared Carrabis joins Brick Marketing's team of SEO specialists under the direction of Founder and President, Nick Stamoulis.
The addition of Carrabis is a continuation of the expansion that Brick Marketing has been implementing for their multi-award winning management team. As Marketing Assistant, Carrabis will be assisting Brick Marketing clients with their social media, content writing and link building. Jared Carrabis brings over nine years of blogging and social media experience to his new position at Brick Marketing, as he has previously managed the social media accounts and was the editor-in-chief, responsible for writing and managing blog content for the website that he founded in 2006.
"We received a lot of interest for the Marketing Assistant position, but it was clear that Jared has the hands-on, real world experience that we were looking for," said Brick Marketing President, Nick Stamoulis. "Jared is an extremely self-motivated individual, who has accomplished quite a bit in this field prior to joining our team, and we're looking forward to seeing that trend of success continue with Brick Marketing. We're really excited to have him here."
Jared Carrabis holds a degree from Endicott College in Business Administration, and is the recipient of three awards that recognize his excellence in blog writing. Beyond blog writing, Carrabis published his first book in 2009, and has written for several print publications and newsletters.
"It's an honor to be joining a team that has a history of proven success in this industry," said Carrabis. "I'm excited to have a position where my job is to carry on a tradition of high quality work, and also to have a rewarding position in that my hard work will be reflected in the success of Brick Marketing's clients. The long list of awards that Brick Marketing has earned over the years has set a standard that I'm proud to be able to uphold, and to now be associated with."
About SEO Firm Brick Marketing
Since 2005, Brick Marketing (https://twitter.com/brickmarketing ) has helped businesses in multiple industries increase their web presence through an all-inclusive approach to white hat search engine optimization (SEO). Located in Boston, Massachusetts, Brick Marketing specializes in B2B SEO, and assists B2B clients with building visibility on the web through a customized SEO strategy, SEO keyword research, competitive website SEO analysis, and a complete on-site optimization. Brick Marketing uses white hat link building tactics along with content marketing and social media marketing to build social signals, strengthen SEO authority, and increase search engine trust. For more information about Brick Marketing, visit the Brick Marketing LinkedIn page at http://www.linkedin.com/company/brick-marketing---boston-seo-firm .