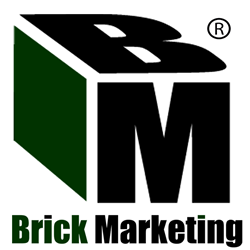 We are beyond excited to have Katherine joining the Brick Marketing team.
BOSTON, MA (PRWEB) July 29, 2015
Full-service SEO solutions firm, Brick Marketing (http://www.brickmarketing.com/) is excited to announce a new addition to their team. Brick Marketing has hired Katherine Tsoukalas (http://www.brickmarketing.com/katherine-tsoukalas) as their new Marketing Assistant. Katherine Tsoukalas joins Brick Marketing's team of SEO specialists under the direction of Founder and President, Nick Stamoulis.
With her new position as Marketing Assistant at Brick Marketing, Katherine Tsoukalas will be responsible for assisting the company's clients with marketing tasks, such as blog writing, social media and link building. Katherine Tsoukalas joins the Brick Marketing team as a seasoned writer, who uses her writing skills to help meet the ongoing content needs of Brick Marketing's clients.
"I'm happy to be part of the Brick Marketing team," said Katherine Tsoukalas. Nick Stamoulis and the rest of the team are so knowledgeable about what they do that it's a pleasure to come to work every day. I'm excited about building my SEO skills and being part of such a great environment."
Katherine Tsoukalas has been a professional writer for over a decade. Brick Marketing's new Marketing Assistant is well versed in all forms of writing, but her particular specialty is writing online content. Katherine Tsoukalas regularly shares this expertise on the Brick Marketing blog (http://www.brickmarketing.com/blog).
"We are beyond excited to have Katherine joining the Brick Marketing team," said President and Founder Nick Stamoulis. "We were very familiar with the great work that Katherine had done prior to coming to Brick Marketing full-time, and we could not be happier to be adding her excellent writing skills to our team. As Brick Marketing continues to expand, we are looking for unique sets of skills that we know will become a great benefit for the company's clients. Katherine has those skills and then some, and I look forward to seeing her help our clients reach all of their goals."
Katherine Tsoukalas has a Bachelor of Arts in English from the University of New Hampshire. Prior to joining the team at Brick Marketing, Katherine Tsoukalas was a freelance writer. In addition to publishing her work in magazines and literary journals, she also completed projects for her clients. Katherine Tsoukalas is also a Master Herbalist and has her Diploma in Herbal Studies from the American College of Healthcare Sciences.
About Brick Marketing
Since 2005, Brick Marketing has helped businesses in multiple industries increase their web presence through an all-inclusive approach to white hat search engine optimization (SEO). Located in Boston, Massachusetts, Brick Marketing specializes in B2B SEO, and assists B2B clients with building visibility on the web through a customized SEO strategy, SEO keyword research, competitive website SEO analysis, and a complete on-site optimization. Brick Marketing uses white hat link building tactics along with content marketing and social media marketing to build social signals, strengthen SEO authority, and increase search engine trust. For more information about Brick Marketing, visit the Brick Marketing LinkedIn page at http://www.linkedin.com/company/brick-marketing---boston-seo-firm.