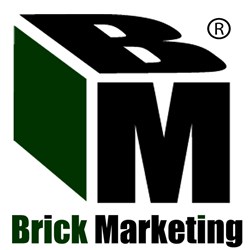 Boston, MA (PRWEB) December 18, 2013
Full-service SEO solutions firm, Brick Marketing (https://www.facebook.com/brickmarketing) is happy to announce a new addition to their team. Brick Marketing has hired Chris Roberts as the company's in-house web developer and designer. Roberts joins Brick's team of SEO specialists under the direction of Founder and President, Nick Stamoulis. With the new addition, starting in 2014, Brick Marketing will begin to provide search engine optimized website design and development to its roster of full-service SEO clients.
Already a seasoned web designer and developer, Roberts brings his expertise in both front end web development and graphic design to the Brick Marketing team. According to Stamoulis, "During our search, it was very difficult to find someone who was an expert at both web design and web development. Many of the candidates we looked at excelled at one or the other but not both. We picked Chris because he is an incredibly talented web designer and has the coding background we were looking for." Roberts holds a degree in Multimedia and Web Design from Clark University and has had years of experience working with multiple web technologies such as XHTML, HTML5, WordPress, and Responsive Design. He also has a large portfolio of design work under his belt. Prior to joining Brick Marketing, Roberts served as the Web Design Director for Onpoint Media in Beverly, MA.
"I am very excited to be a part of Brick Marketing as I know that I am working with a great team," says Roberts. "I am very thankful for the opportunity and hope to help Brick Marketing and its clients become more successful in their SEO endeavors." Stamoulis is incredibly happy to welcome Chris to the company. "If anything, this past year has shown us that the landscape of SEO has changed drastically. Not only do clients need to have strong link-building and content marketing strategies in place, but there is an increasing focus on the build and overall structure of their websites. Having Chris on our team will allow us to not only provide our clients with a customized SEO strategy, but SEO focused web design and development," says Stamoulis.
In addition to providing full-service SEO services, Brick Marketing also hosts full-day SEO workshops in Boston as well as custom one-to-one SEO trainings that can be done on-site or online. Follow us on Twitter to keep up with the latest SEO news and to find out when we will be hosting our next SEO workshop at https://twitter.com/brickmarketing.
About Brick Marketing
Since 2005, Brick Marketing has helped businesses in multiple industries increase their web presence through an all-inclusive approach to white hat search engine optimization (SEO). Located in Boston, Massachusetts, Brick Marketing specializes in B2B SEO, and assists B2B clients with building visibility on the web through a customized SEO strategy, SEO keyword research, competitive website SEO analysis, and a complete on-site optimization. Brick Marketing uses white hat link building tactics along with content marketing and social media marketing to build social signals, strengthen SEO authority, and increase search engine trust. For more information about Brick Marketing, visit the Brick Marketing LinkedIn page at http://www.linkedin.com/company/brick-marketing---boston-seo-firm.