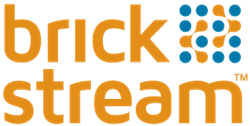 The customer experience is influenced by the last thing they remember in a store and that shouldn't be waiting an eternity to purchase your item. The Brickstream solution will help retailers make serious improvements to wait times and customer service.
Atlanta, Ga., Surrey, UK (PRWEB) August 20, 2013
Brickstream (http://www.brickstream.com/), a leader in behavior intelligence solutions for environments where people shop, gather, work and play, today announced a partnership with Maidenbower Consulting (MBC) (maidenbowerconsulting.com), a leading training consultancy for the global retail and service industries, to empower retailers to completely transform the processes that impact customer experience, brand perception and the likelihood of return visits. As part of the partnership, the two companies have launched a first-of-its-kind pilot program to dramatically reduce customer wait times at Coles, Australia's leading grocery chain.
The pilot program currently underway at the Coles Taylor Hills store is the first in-store collaboration between Brickstream and Maidenbower. The installed Brickstream system measures customer traffic, analyzes queuing times and behavior, and then predicts the number of queue lanes required in the next 5, 10 and 15 minutes. The Maidenbower (MBC) customer-centric methodology provides Coles staff with best practices for acting on the recommendations made by the Brickstream system, including opening a new register to reduce customer waiting time, as well as how to respond to common customer behavior patterns to create a better retail experience.
Brickstream's BehaviorIQ platform, TrafficIQ and QueueIQ applications, and Brickstream 3D smart devices use advanced analytics and sophisticated stereo vision technology to discreetly capture highly accurate intelligence about in-store customer behavior as people come and go, move about, and wait in line at retail locations. This rich insight helps retailers better understand shopping characteristics such as the ratio of sales to store traffic, wait times of individuals in queues, and service levels, as well as how customers are responding to product displays and other types of promotions.
For more than 20 years, Maidenbower has worked with retail service businesses to train staff on the latest retailing technologies and promote best practice customer service. Maidenbower manages large-scale training rollouts, helping national and international businesses deliver vital skills to their workforces via a mix of trainer and delegate sessions, online interactions, and shop floor training. Maidenbower (MBC) has helped leading UK retailer, Sainsbury's become the number one user of self-service technology, gaining 100 percent positive feedback in the process.
"The overall customer experience is influenced by the last thing they remember in a store and that shouldn't be waiting an eternity to purchase your item," said Paul King, managing director of Maidenbower Consulting (MBC). "Working with the Brickstream solution will help retailers make serious improvements to wait times and to customer service in general."
"Our partnership with Maidenbower provides our joint customers with the best of both worlds, the implementation of the leading in-store behavior intelligence technology along with best practices for how to respond to the knowledge that the technology provides," said Steve Jeffery, CEO of Brickstream. "We look forward to expanding our relationship with Maidenbower and working together on additional large-scale, in-store projects."
About Brickstream
Brickstream is a leading provider of behavior intelligence solutions for understanding human behavior in the places where people shop, gather, work and play. Brickstream's technology intelligently collects, integrates and analyzes data related to the actions of people as they enter, move through and exit an environment, delivering the equivalent of clickstream analytics for the brick-and-mortar world. Premier retailers, grocery chains, hospitals, banks and others use Brickstream to understand more about their customers and visitors, and draw on the insight gained to enhance customer service, optimize resources, and maximize economic opportunities in real-time. Headquartered in Atlanta, Brickstream has the largest installed base of 3D smart devices worldwide, a global network of partners, and regional offices in Europe and Asia. For more information, visit http://www.brickstream.com or follow Brickstream on twitter @brickstream
About Maidenbower (MBC)
Maidenbower specialises in the analysis, design and delivery of skills development programmes that include customer service, technology, management development, sales, bespoke team events, customer satisfaction programmes, time management, presentation skills and new employee induction programmes.
Maidenbower works within the retail space to help meet consumer demands in today's technology and digital age. Training is designed around each member of staff to ensure courses meet their needs and provide a stress-free environment for learning.
Maidenbower addresses the current issues specific to the organisation, teams and workforce. The international company implements training and development schemes throughout a retailer across multiple locations and stores.