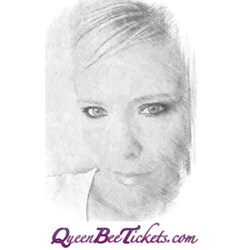 This year's Bridge School Benefit concert tickets provide folks with an evening of music featuring legendary Crosby, Stills, Nash & Young.
Germantown, Wisconsin (PRWEB) September 12, 2013
Discount Bridge School Benefit tickets are selling now at QueenBeeTickets.com for two concerts on October 26 and 27 at the Shoreline Amphitheatre in Mountain View, California. The annual event to benefit the Bridge School is expected to draw many concert enthusiasts.
Bridge School Benefit concerts feature a lineup of performers that will include, this year, the reuniting of Crosby Stills Nash & Young. Tickets are scheduled to go on sale September 13, and QueenBeeTickets.com has Bridge School Benefit concert tickets available at the present time with more to arrive in the inventory when public onsales begin.
Crosby Stills Nash & Young will be joined by other performers such as My Morning Jacket, Queens of the Stone Age, Heart, fun., Jenny Lewis, and Diana Krall. The Killers will appear on Saturday only. The purchase of discount Bridge School Benefit tickets will help the school that was established by Neil Young and wife Pegi and that assists children with physical and speech impairments and communication problems.
The benefit concerts that take place every year are acoustic events that enable a number of entertainers to perform for those individuals who have purchased Bridge School Benefit concert tickets. Concertgoers anticipate these musical events which have become quite popular in Mountain View, California, attracting many enthusiasts from the local and surrounding areas.
Since Crosby Stills Nash & Young will reunite for the concerts this year, it is certain that 2013 shows will be of special interest to concertgoers. It will be the first time since 2006 that the group will perform together. Tickets will be highly sought by concertgoers who are interested in the lineup of entertainers scheduled to perform and who also have a desire to help the Bridge School in its worthy cause.
There will be only two concerts taking place next month, and discount Bridge School Benefit tickets will sell out quickly for those events. Concertgoers who are interested in attending either Saturday or Sunday's shows are urged to act quickly in obtaining seats.
QueenBeeTickets.com has a large inventory of tickets available to online shoppers. Bridge School Benefit concert tickets can be purchased at the present time, and concertgoers will have additional tickets to obtain when public onsales begin on September 13. The concerts are certain to be entertaining, and concertgoers can feel proud that they are helping a worthy non-profit organization when they purchase seats for either of the two shows. Other popular tickets from this organization include George Strait tour tickets and Pearl Jam tour tickets.