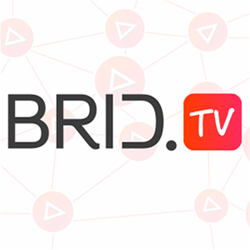 Unique ADiQ Ad de-blocker technology, market-specific solutions such as embed code support for Facebook Instant Articles, adaptive HLS streaming support for videos uploaded and encoded by Brid are just few of the perks new update brings.
New York, NY (PRWEB) March 07, 2017
Perks Of The New Pricing Model
From this moment on, all paid plans are being upgraded, so now it's possible to achieve 3 times more bandwidth (depending on the plan) for the same price. We're also restructuring and separating certain features to go along with the new pricing. Things were simplified to allow for 3 options. Free plan option offers the same package while you can expect even more features on our Tier 25$ basic plan with as much as 300GB of bandwidth available. Enterprise level users get a premium plan with enterprise grade features and support.
Un-block VAST and VPAID 2.0 Video Ad Revenue With AdIQ
Ad blocking remains a serious threat to publishers, costing them up to 30% of ad revenue. AdIQ effectively counters this with powerful Adblock Recovery solutions which make sure that the ad content is seen on any desktop or mobile device. It comes as a part of our premium plan and coincides perfectly with other players as well.
Deliver Stunning Video Experience To Facebook Instant Articles Audience
In addition to AMP support, the Brid video player is keeping up with the trends by adding Facebook Instant Article embed code out of the box for all! The Facebook app allows publishers to distribute their content 10 times faster than the standard mobile web.
Capture Audience With Brid-powered Adaptive HLS Streaming
With live video being on the rise, Brid has updated streaming options, allowing a more intelligent and user-focused delivery of streaming content. Streaming over HTTP allows the video player to choose the best quality video without proprietary software installed on a server. We've gone a step beyond by introducing proprietary tech to our player which optimizes the playback so that it becomes a uniquely tailored experience for the viewer.
Here are some other great features that are going live with this update:

Redesigned the player and video section to hopefully be more user-friendly.
Added embed code support for Facebook Instant Articles in the CMS.
Fixed YouTube syndication for Brid videos.
Added option to get invoices for all payments from Account Details section. Also added an automatic send invoice option to email.
Added additional monetization support for Brid playlist widgets when used with YouTube videos.
About BridTv
BRIDTV, LLC owns and operates Brid.tv, an enterprise-level free online video platform and player solution. With the online world moving in the direction of HTML5, we offer webmasters a robust and feature-rich turn-key solution to post their videos online. Pre-rolls, interactive HTML5 ads, latest mobile and desktop streaming formats, WordPress support, all for free!
Find out more from the website: http://www.brid.tv
BRID VIDEO LLC
Nicholas Bodell
244 5th AVENUE, SUITE C51
New York, N.Y. 10001
nicholas(at)brid(dot)tv
Skype: brid.team
Tel: +1(646) 583-2833
http://www.brid.tv
###