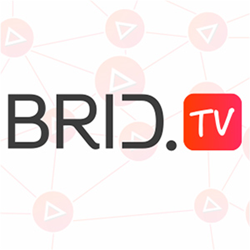 BridTV is the only video platform offering publishers ability to maximize revenue and views for any Ad Strategy across all devices with a single CLICK!
New Yourk, NY (PRWEB) September 01, 2016
Brid LLC, a leading all-device video platform and online video player company, now supports autoplaying of third party VPAID 2.0 (VAST) templates on all mobile devices including all iOS devices. As of today, Brid publishers can serve any VPAID 2.0 ad tag against HTML5 video content in autoplay mode including in-page on iOS. No more is there any obstacle that will prevent your video content and VPAID 2.0 ad to autoplay on any mobile device!
With the rise of mobile video and Chrome's recent discontinued support of Flash, video solutions must be at the forefront of tech standards in order to deliver viewers a consistent experience across all devices and bring content creators the tools to monetize their content effectively.
Brid is committed to always be the leader in tech knowhow and provide easy solutions for monetization.
As the use of Flash continues to decline, demand for VPAID 2.0 support is increasing dramatically. Although the Brid player is VPAID 2.0 compliant since early August 2014, autoplaying of these creatives on mobile devices and in-page on iOS was not possible.
Brid is the first and only video player and platform that provides this new tech for its consumers.
With this new tech under your belt, consumers can reap the following benefits:
Ability to reach viewers and monetize content on Flash-disabled browsers and devices, eliminating the risk of substantial loss in revenue
This is a fully automated seamless solution, all you need is an HTML5 compatible VAST/VPAID 2.0 ad tag and the system will do the rest!
As the Brid player launches the ad in-page on all mobile devices, ad content does not take the entire user screen and is much less intrusive
Autoplay VPAID 2.0 in Chrome, with players smaller than 400x300, which would otherwise be blocked
Autoplay on all mobile devices including iOS which otherwise is not possible
Brid will always strive to be on the cutting edge of video tech and will continue to push the boundaries with new and exciting features.
About BridTv
BRIDTV, LLC owns and operates Brid.tv, an enterprise-level free online video platform and player solution. With the online world moving in the direction of HTML5, we offer webmasters a robust and feature-rich turn-key solution to post their videos online. Pre-rolls, interactive HTML5 ads, latest mobile and desktop streaming formats, WordPress support, all for free!
You can find out more from the website: http://www.brid.tv
BRID VIDEO LLC
Nicholas Bodell
244 5th AVENUE, SUITE C51
New York, N.Y. 10001
nicholas(at)brid(dot)tv
Skype: brid.team
Tel: +1(646) 583-2833
http://www.brid.tv
###