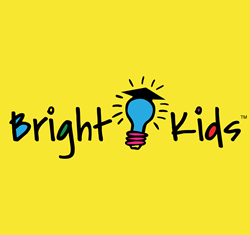 While many companies offer similar programs, Bright Kids clearly differentiates itself from its competitors.
(PRWEB) March 31, 2014
Bright Kids is pleased to offer Common Core Enrichment Classes. Prepare your child to meet the rigorous Common Core Learning Standards with Bright Kids' Common Core Enrichment program. Beginning in February 2014, children in grades Pre-K to 2nd grade can attend weekly ELA and Math classes at our Downtown or UES centers. Families are welcome to enroll in just the ELA or Math class, or they can enroll in both. Each class is 30 minutes in length (ELA and Math classes will run back-to-back) and meets two times a week. The Bright Kids curriculum is designed so that children can begin at various times throughout each month, so admissions is rolling!
Each 30-minute class focuses on a specific ELA or Math Common Core Standard. Every class begins with a demonstration by the teacher to provide students with a clear, multi-sensory model of a specific standard. The class then breaks into small groups where the teacher utilizes a variety of collaborative learning strategies to promote critical-thinking skills and active student involvement. The last portion of the class is dedicated to independent work. After every class, students receive homework to complete in between sessions. Homework focuses on a recently covered Common Core Standard.
Gaining experience with Common Core aligned materials will help students become familiar with subject matter they will eventually encounter on the ELA & Math exams. The ELA & Math exam is an annual assessment of language arts and mathematics abilities of students in grades three through eight. Students take the ELA and Math exams to assess their mastery of the Common Core Standards, created as part of an initiative to standardize language arts comprehension and math skill development throughout the country. Students are automatically registered for the exams through their schools. Testing typically takes place in group settings and extends three days for each exam. In 2014, the ELA exam is scheduled from April 1st-3rd; the Math exam is scheduled from April 30th-May 2nd. Bright Kids currently offers both tutoring options and test preparation publications for both the ELA and Math exam.
While many companies offer similar programs, Bright Kids clearly differentiates itself from its competitors. Classes are taught in small groups, capped at 5 students to ensure attention towards each student. Each class is taught by a certified teacher and detailed session reports are included and are available on Bright Kids on-line portal. The curriculum is then uniquely customized for each student based on their progress to provide optimum learning. Common Core aligned materials and homework after each lesson provides the guarantee that students will be learning material geared towards success in school. Extensive scheduling options and various office locations in both NYC and Chicago provide parents maximum flexibility when enrolling their children. At only $150 per month, per subject, Bright Kids seeks to improve on existing competitor programs.