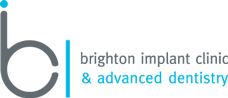 Smile with confidence.
Hove, East Sussex (PRWEB UK) 22 October 2013
Brighton Implant Clinic, a premier Sussex dental implants centre, will be the sponsor of the "Best Brother" Award of 2013 Child of Sussex Awards. The event will be occurring at the Grand Hotel in Brighton, UK in November 2013. The Child of Sussex Awards is an event that celebrates children's achievements by rewarding and acknowledging their attainment of personal goals, contributions to their local communities, or even noteworthy personal sacrifices. The foremost purpose of the event is to celebrate the 'uplifting and emotional stories' of local children's achievements and sacrifices in Sussex County.
"At Brighton Implant Clinic, we recognise that life is more than healthiness and maintenance of one's well-being. The Child of Sussex Awards ceremony is a great opportunity to celebrate all that is praiseworthy, good, and noteworthy, especially in the lives of our children," says Dr. Bruno Silva, Principal Dentist at Brighton Implant Clinic. "Serving others and our local communities with our talents is another key part of fostering goodness in those around us. This gathering celebrates the good works and achievements that our children have accomplished, and just as strongly inspires others to take action with the same passion and dedication."
Brighton Implant Clinic previously sponsored the "Best Brother" Award in 2012. The award's purpose is to "recognise a brother who is very special" and exhibits his brotherly love "by providing unique support to his sibling(s)" or "just through his unique or special characteristics." For illustration, last year's winner was noted for his endless love and dedication and around-the-clock care of his severely disabled brother.
Factoring in the "Best Brother" award, there are 14 award categories for which Sussex-based children can be nominated. Nominees are put forward by others who feel the children's backgrounds and achievements are award-deserving. The award winners are then selected on account of the circumstances and extent of influence or sacrifice of their back stories.
"We're thrilled to be able to give back to our community in this way," continues Dr. Silva. "It is a true privilege to see what our children achieve for themselves and their communities, and the bright futures our children have here in Sussex."
More information about the awards can be found at http://www.childofsussex.co.uk.
Brighton Implant Clinic has three clinic locations located in Hove, Hailsham, and Brighton, and is a two-time award winner of the Private Dentistry Awards. Its staff has collective experience of decades of implant placement and treatment services. In addition, the centre is internationally reputed for its world-class patient care and top-quality dental implant and treatment services, with patients venturing from all over the UK and as far as Australia and the United States for treatment.
Please visit http://www.brightonimplantclinic.co.uk/ to learn more about the practice's services and schedule a free initial consultation.