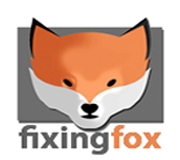 Rochester, NY (PRWEB) February 05, 2014
Fixingfox is a local computer store and repair facility that has strong roots to the Brighton community. The main reason is that owners of the newly re-designed computer store are not only Brighton residents, but also grew up and attended Brighton Schools as well. The small yet highly technologically advanced facility is one of the few places that will fix cracked Apple iPad screens in the area. "Compared to computers issues, iPad repair is rather simple," explains David Interlichia, a Brighton High School senior that interns at Fixingfox. Though David is only an intern, he has mastered the art of repairing Apple iPhones and iPads as well as all the technicians at Fixingfox.
With a strong research and development program, interns and technicians at Fixingfox are always exposed to the latest technology before it becomes popular on the market, allowing items to be serviced and repaired quickly and efficiently as soon as they come in the facility. "We can fix anything, seriously! It's just a matter of having the right parts for the job" mentions Peter Jason of Fixingfox in Rochester NY.
Though Brighton and Pittsford are the bulk of Fixingfox's client base other patrons come from all parts of the greater Rochester area such as Fairport, Perinton, Penfield, Webster, Irondequoit, Greece, Gates, Chili, Churchville, Rush, Henrietta, Mendon, Victor, Canandaigua, and many other towns. The store in the Village is reputable for fixing almost all Apple devices such as iPhone 4, iPhone 4S, iPhone 5, iPhone 5C, iPhone 5S, iPad, iPad 2, iPad 3, iPad 4, iPad Air, MacBook, MacBook Pro, MacBook Air, iMac, MacMini, and the MacPro. In terms of iPods and iPad Mini, repairs are not available due to the lack of original parts from suppliers. The store also fixes other brands of computer laptops, notebooks, netbooks, tablets and tower desktops such as Dell, HP, Toshiba, Sony Vaio, Gateway, Acer, E-Machines, Asus, Panasonic, and many more.
All prices for services are located on the official Fixingfox website and their hours of operation are from Monday through Fridays between 10am until 1pm and again from 3pm until 6pm. The store is also open on Saturdays between the hours of 11am until 3pm. Fixingfox has been providing great service for Brighton, Pittsford, and the rest of the Rochester Area and have their doors open to whatever questions or problems you may have.