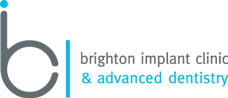 Smile with confidence.
Hove, East Sussex (PRWEB UK) 16 October 2013
The whole team at Brighton Implant Clinic strives to give each patient who walks through the dental implant centre's doors the best dental care experience he or she can have. Aside from top-quality treatment, that involves implementing a patient experience that is compassionate, caring, hospitable, and driven toward a metric of complete patient satisfaction.
Sarah Sibley, a dental hygienist at Brighton Implant Clinic, takes the "humane" aspect of dental care to heart, using it to enjoy her work to the fullest extent. She notes that one of her chief aims as a dental hygienist is "to educate, motivate, and encourage" patients toward habituation of lifetime habits of good personal oral hygiene and care. Along with top-quality dental care that is what enables patients to have lifetimes of good oral health and bright, healthy smiles. Education is especially critical as it gives the public the knowledge to prevent or minimise dental issues or diseases.
Sarah joined the team at Brighton Implant Clinic back in 2009. She has a diploma in Dental Hygiene and Dental Therapy, which she obtained in 2012 from the Eastman Dental Hospital in London, UK. Sarah gives of herself greatly to the health care experience of each patient who comes to Brighton Implant Clinic, injecting a great sense of gentleness, hospitality, and care toward each person's needs. Sarah's personal high standards for interaction with centre patients are representative of the whole Brighton Implant Clinic team's complete commitment to total patient satisfaction and fostering a first-class dental care experience.
"We're privileged to have team members such as Sarah working with us in our three locations in Brighton, Hailsham, and Hove. They are the embodiment of what our centre's mission is all about," says Dr. Bruno Silva, Principal Dentist at Brighton Implant Clinic. "We emphasise our centre's three foundational principles, care, compassion, and credibility, with each patient who walks through our doors, whether he or she has the smallest treatment need or the most demanding one. Our aim is to deliver the most effective, affordable, and even enjoyable dental care experience to be found anywhere."
Brighton Implant Clinic has three clinic locations located in Hove, Hailsham, and Brighton, and is a two-time award winner of the Private Dentistry Awards. The centre's staff has collective experience of decades of implant placement and treatment services. The centre is internationally reputed for its world-class patient care and top-quality dental implant and treatment services, with patients venturing from all over the UK and as far as Australia and the United States for treatment.
Please visit http://www.brightonimplantclinic.co.uk/ to learn more about the centre's services and schedule a free initial consultation.