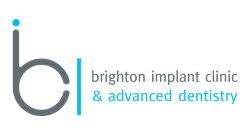 Internationally reputed for its world-class patient care and top-quality dental implant and treatment services
Hove, East Sussex (PRWEB UK) 27 January 2014
The new year of 2014 is here, and with it the renewed, start-of-the-year personal and professional commitments such as pledges for more exercise or better personal care. One of the priorities that many people are finding important is the need to engage in better oral health practices.
The Sussex area-based dental implants centre Brighton Implant Clinic is doing its part to equip these people for success. The centre is helping numerous people start on the right track in the beginning throes of 2014 by giving them access to high-quality, low-cost dental implant treatments for damaged or missing teeth. In many cases, Brighton Implant Clinic is able to recommend patients for implant procedures that require only a day for dental implants crafting and placement. That means that patients who undergo this treatment type will walk in and out of the centre's doors in just a single day with a new, healthy smile and increased life quality.
"The new year gives people who are suffering from damaged or missing teeth a good time to evaluate their life circumstances and decide how they will tackle them. Many opt for dental implants because they are so close to natural teeth. Truly, dental implants can give these patients the functionality and self confidence they may have been missing out on for years," said Dr. Bruno Silva, Principal Dentist at Brighton Implant Clinic. "At Brighton Implant Clinic, our experienced dental surgeons give patients smiles that will last for a lifetime. We hold ourselves to the highest professional standards for dental care and our patient experiences, and it really shows in our work and our patients' reviews of us."
The centre's "Same Day Dental Implants" are crafted by its dental technicians and then loaded into a patient's mouth by its first-rate dental surgeon team in just a single day's time. Cutting-edge dental technology and implantology techniques enable them to serve their patients with maximised efficiency and effectiveness. Ultimately, that results in greater convenience and aesthetic outcomes for each patient.
Brighton Implant Clinic offers high-quality dental implants starting at just £995 for a dental implant, a titanium abutment, and a porcelain crown.
Brighton Implant Clinic has three clinic locations located in Hove, Hailsham, and Brighton, and is a two-time award winner of the Private Dentistry Awards. Its staff has collective experience of decades of implant placement and treatment services. In addition, the centre is internationally reputed for its world-class patient care and top-quality dental implant and treatment services, with patients venturing from all over the UK and as far as Australia and the United States for treatment.
Please visit http://www.brightonimplantclinic.co.uk/ to learn more about the practice's services and schedule a free initial consultation.