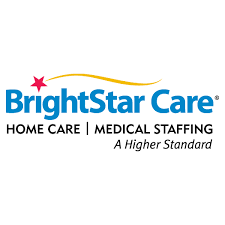 We launched the program with a local hospital system and hope to target other hospitals in the future.
Salt Lake City, UT (PRWEB) July 19, 2017
BrightStar Care Salt Lake City, a home care agency that also provides medical staffing solutions, and Advanced Patient Care (APC) recently implemented the Transition to Home program for people discharged from the hospital. "We launched the program with a local hospital system and hope to target other hospitals in the future," said Tammara Brown, owner of BrightStar Care Salt Lake City. "Our goal is to reduce the likelihood of readmission to the hospitals."
Through its Transition to Home program, BrightStar Care Salt Lake City works directly with the hospital and its patients, such as coordinating weekly with case managers of high-risk patients to be discharged and organizing in-home visits with medical prescribers. It will also organize pharmacists to provide medication therapy management, provide feedback and superbills for reimbursement to patients after the home visit has been performed and provide an assessment to the case manager on patient status and potential concerns.
BrightStar Care and APC provide assessments and a follow-up care plan by a prescriber or the Director of Nursing, coordination of care with Medicare and in-home health agencies, scheduling for appointments with doctors and therapists, one-on-one care, bathing, hair care, oral hygiene, meal preparation and cleanup, attendance at medical appointments with a written report, and medication set-up. They will also provide coordination with pharmacists for medication therapy management, and instruction regarding medical red flags and signs and symptoms of disease progression.
BrightStar Care Salt Lake City's Joint Commission-accredited care is delivered under the supervision of its full-time, transitional care management-certified Director of Nursing by experienced and professional caregivers.
About BrightStar Care Salt Lake City
BrightStar Care Salt Lake City provides quality home care, caregivers and medical staffing solutions to families and businesses in the Salt Lake City metro area. Its home care agency services include elder care, caregivers, childcare, nanny services, special needs care, senior home care and more. For more information, please call (801) 559-3999, or visit http://www.brightstarcare.com/mountainside.
About the NALA™
The NALA offers small and medium-sized businesses effective ways to reach customers through new media. As a single-agency source, the NALA helps businesses flourish in their local community. The NALA's mission is to promote a business' relevant and newsworthy events and achievements, both online and through traditional media. The information and content in this article are not in conjunction with the views of the NALA. For media inquiries, please call 805.650.6121, ext. 361.