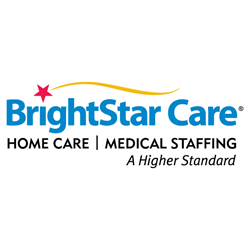 The hard part is not in finding a home care provider, but rather finding the right one to suit your needs.
Houston, TX (PRWEB) October 27, 2016
In the United States, there exist a plethora of in-home care providers. "The hard part is not in finding a home care provider, but rather finding the right one to suit your needs," said Glen Gabardi, owner of BrightStar Care Jersey Village/NW Metro Houston, a home care and medical staffing agency.
In order to help people find the right home care provider, illustrate the importance of making the right decision and dispel common misconceptions, Gabardi shares the following three tips:
No. 1: What to look for in a home care provider. "There are some locations that after you visit, you will wonder how they take care of themselves, much less a loved one you are seeking care for," stressed Gabardi. "Meet the team members, and get an idea of what each one does. If you're dealing with a well-run agency, they won't be surprised you walked in, and will show you tremendous professionalism and a high sense of energy. Furthermore, look to see if they have any negative/positive reviews on the Internet."
No. 2: The importance of making the decision very carefully. "If you don't do your research, you could wind up signing on to a provider that has put you into a contract that could cost you financial penalties for breaking the agreement. You could also wind up paying fees you didn't know would be passed on," added Gabardi. "For example, let's say you have agreed to five days a week of home care at eight hours a day. Your daughter is visiting on Wednesday of this week and you won't need home care services while she is there. I've seen agreements where the provider can charge up to four hours of service for cancelling that particular day."
No. 3: Common misconceptions or oversights that people make. "I would ask the prospective provider to interview each caregiver that would be assigned to my case. If the provider did things as they should, when they have finalized all their information-collecting from the client, they should have also asked a lot of questions about the client's personal likes and dislikes," concluded Gabardi. "A good provider will seek to know if the client has dogs or cats. Do they have an issue with smoking? Does the client go to a certain church? In doing so, they are creating information to help the provider find the right caregiver."
About BrightStar Care Jersey Village/NW Metro Houston
BrightStar Care Jersey Village/NW Metro Houston provides quality home care, caregivers and medical staffing solutions to families and businesses in the Harris County area. Its home care agency services include companion care, personal care, Alzheimer's & Dementia care, skilled home care, child care and transportation services. For more information, please call (832) 730-1255, or visit http://www.brightstarcare.com/jersey-village-nw-metro-houston. The office is located at 5600 Northwest Central Drive, Suite 109, Houston, TX 77092.
About the NALA™
The NALA offers small and medium-sized businesses effective ways to reach customers through new media. As a single-agency source, the NALA helps businesses flourish in their local community. The NALA's mission is to promote a business' relevant and newsworthy events and achievements, both online and through traditional media. For media inquiries, please call 805.650.6121, ext. 361.