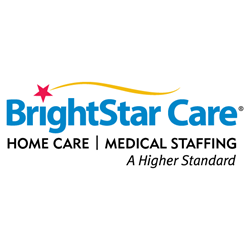 Seniors and their spouses often overestimate their ability to care for themselves.
Tampa, FL (PRWEB) November 16, 2016
During the holiday season, many people spend more time with their parents and grandparents than usual. During this time, they might notice their loved ones are having trouble taking care of themselves. This may include difficulty dressing, bathing, using the restroom, cooking, eating, walking, or remembering to take medications. "Seniors and their spouses often overestimate their ability to care for themselves," said Anthony Olson, CEO and owner of BrightStar Care of Tampa and Sun City, a home care and medical staffing agency.
With the rising need for senior care, home care businesses of varying levels of quality care opening throughout the country. When a family member does require home care, Olson lists the following ten essential questions to ask potential providers:
No. 1: Are the caregivers employees or are they independent contractors that will become an employee?
No. 2: Are all the employees background checked nationally for all crimes including misdemeanor theft and misdemeanor exploitation of elderly or disabled persons?
No. 3: Are the caregivers and nurses drug tested?
No. 4: Does a nurse create a specialized plan of care for each client and then review care notes from each visit for the duration of care?
No. 5: Are the caregivers licensed, bonded, insured, and covered by workers' compensation insurance in case they are injured in the home and/or unable to work for days, weeks, or months?
No. 6: Does the company have a large team of trained caregivers standing by to provide care if there is a last-minute emergency resulting in a cancellation?
No. 7: Does the company take care of paying the employee, including keeping track of payroll taxes and withholding?
No. 8: Does the company offer a Compatibility Guarantee™, meaning they will replace a caregiver for any reason if the client is not fully satisfied?
No. 9: Does the company require a minimum number of hours per visit?
No. 10: Does the company offer 24/7 live phone support?
"If the answer is 'no' to any of the above questions," suggests Olson. "You may be putting yourself or your loved one in an unsafe or financially risky position, and you may want to look elsewhere for care."
About BrightStar Care of Tampa and Sun City
BrightStar Care of Tampa and Sun City provides quality home care and medical staffing solutions to families and businesses throughout Hillsborough County, FL. Its services include companion, personal, and skilled care for children, adults, and seniors, including post-surgical, complex infant and child, and specialized Alzheimer's & Dementia care. For more information, please call (813) 870-6700, or visit http://www.brightstarcare.com/brightstar-care-of-tampa-and-sun-city.
About the NALA™
The NALA offers small and medium-sized businesses effective ways to reach customers through new media. As a single-agency source, the NALA helps businesses flourish in their local community. The NALA's mission is to promote a business' relevant and newsworthy events and achievements, both online and through traditional media. For media inquiries, please call 805.650.6121, ext. 361.