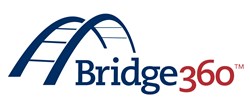 Pressures in the industry to be first to market with new technology have allowed too many companies to become complacent with buggy software.
Austin, TX (PRWEB) February 19, 2014
Over the last few years, the depreciation of software quality has been magnified by a bevy of high-profile blundered launches, showcasing the necessity for industry leadership in quality. Bridge360 has taken on the challenge to bring quality back to software and create a gold standard in software quality by making strategic adjustments with the expansion of its leadership team and a laser focus on quality services.
"Pressures in the industry to be first to market with new technology have allowed too many companies to become complacent with buggy software," says Bridge360 CEO Brenda Hall. "But I believe the end user is getting fed up with these glitches that are really not that difficult to avoid. It just requires the commitment and investment to build software right from the beginning," she added. "The returns will come back in customer satisfaction and loyalty."
Bridge360 has its roots in quality assurance and software testing, but the time has come for elevating the importance of quality in software development. There is a solution for launching quality software, but it requires an understanding that quality must be a part of every aspect of the software lifecycle — from concept through support and maintenance.
Bridge360 has sharpened its service offerings to include: Quality Consulting, Advanced Quality Solutions, Global Readiness, Support and Maintenance, Custom Software Solutions, and Project Rescue. This more focused toolbox generates an integrated approach to software quality that will support software development companies in exceeding their business goals and achieving a superior return on investment.
To help champion the quality message and implement the refinement in service, Bridge360 has expanded its senior leadership team with two technology industry veterans — Diane Kenyon and Michael Shultz.
Kenyon has joined Bridge360 as the Vice President of Engineering and Operations, where she will utilize her 27 years experience as a technology information leader to keep the company running at the leading edge of quality software and development services for global environments. Most recently, Kenyon served as VP of Information Technology for Harden Healthcare LLC (formerly Girling Healthcare). She has also served several leadership roles in the professional community, including with Austin Technology Council, Austin Women in Technology, Innotech Austin, and the Society of Information Management.
Shultz brings 30 years of experience in leading multinational technology companies to Bridge360 as the Executive Vice President. Shultz will provide strategic and operational leadership for growth and development in sales, marketing and finance. Prior to joining Bridge360, Shultz served as the chief executive for technology companies including Infoglide Software Corporation, Questlink Technology, Inc., Specialty Software Development Corporation and CMG Computer Products. A 2004 recipient of the Ernst and Young Entrepreneur of the Year award, Shultz has also served as a judge for the MOOT Corp entrepreneurship program at the University of Texas and is frequent lecturer at the McCombs School at the University of Texas.
About Bridge360
Bridge360 is leading the charge to bring quality back to software, implementing quality solutions for clients throughout the entire software development lifecycle. This includes program management, architecture, design and development, testing and support and maintenance. By specializing in solving complex problems at every phase of the project, Bridge360 removes roadblocks to bring clients' software and applications to any market with the highest level of quality.
The Bridge360 customer base includes world technology companies, leading system integrators, federal and state government agencies, and small to enterprise businesses across the globe that embrace the return on investment that quality brings to their business. Bridge360's clients span industries from legal to healthcare, automotive to energy, and high tech to high fashion; all counting upon Bridge360 to clear a path for their success.
Bridge360 was founded in 2001 and is headquartered in Austin, Texas with an office in Beijing, China. Recent acclaim for the company has included 2013 listings on Inc. 5000, Software 500 and Austin Business Journal Top Women-Owned Businesses and Fast 50. Bridge360 was also the 2013 recipient of the International Service Award presented by GlobalAustin and the Austin Chamber of Commerce.