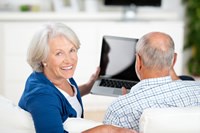 Their service is prompt, efficient and most of all, effective. This type of service and expertise is not easy to come by these days.
QLD, Australia (PRWEB) January 27, 2014
4DPC, one of the leading computer service specialists in Australia, recently announced its decision to offer Brisbane Computer Service to clients in the area. The company's staff is trained to help residential and business clients in need of virus removal assistance, Windows repairs services, data recovery resources, and more.
At this time, 4DPC is best known for its wide range of high quality services. Its Brisbane virus removal services can help computers affected by pesky malware. Viruses can corrupt data and have negative effects on any system if not dealt with properly, so 4DPC always runs an extensive virus and spyware scan; removes viruses, spyware, and malware threats; repairs any data loss and operating system problems; and tests computer systems.
The company's Brisbane windows repairs technicians fix Windows Operating Systems in a similar fashion, ensuring that all data is kept safe. 4DPC's repair package includes securing all existing data and programs, reinstallation of the operating system, checking for updates, and testing functionality. Its Brisbane Data recovery services are also popular, especially because its staff can recover information from databases of any size in a minimal amount of time.
Clients who have used 4DPC's services have been pleased with the company's results. 4DPC usually offers customers a same-day service depending on the time available and scope of the computer issues.
"I have used 4DPC IT services on a regular basis for IT upgrades, servicing, trouble-shooting and general computing advice," said Mike Knowles, a former client. "Their service is prompt, efficient and most of all, effective. This type of service and expertise is not easy to come by these days."
Individuals interested in learning more about 4DPC and its Brisbane computer services visit the company's website for more information. Customers can also subscribe to 4DPC's Facebook account for additional updates from the company.
About 4DPC:
4DPC is a local Brisbane computer service specialist working with business and residential customers in Mt Ommaney, Middle Park, Westlake, Sinnamon Park, Jindalee, and many more western suburbs. The founders of the company put their years of computing industry knowledge and expertise into delivering top notch computer repairs, virus removal, data recovery, Windows reinstallation, and computer service solutions to local west Brisbane customers. At 4DPC, there is a small but talented team of friendly technicians ready and willing to assist people with computer upgrades, building custom PCs, checking computer systems, troubleshooting hardware, recovering data, laptop screen replacements, and much more. The company usually provides a same day service on most of their computer services, and as well as aiding customers in-store, they can come to them onsite, or even help remotely. For more information, please visit http://4dpc.com.au.