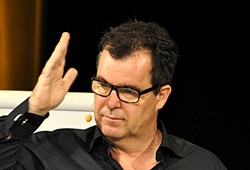 ...it's not the price which makes a property for sale affordable, but the terms on how you pay the price...
(PRWEB) May 04, 2014
New figures from RP Data show that the overall value of real estate in Brisbane would climb to $400 Billion due to growing investor confidence and improving market conditions, the Brisbanetimes.com.au reported on 29 April 2014.
Brisbane currently accounts for 50 percent of the total value of Queensland's residential stock which is at $790 Billion.
Everybody wants to be in the property game, especially during a boom when house prices continue to rise and the chance to double your investment is high. I bet everyone in Brisbane is suddenly scrambling to get their hands on property for sale now they heard that there's a big chance real estate value will grow further over there," commented Rick Otton, the host of the highly-anticipated Ready, Set, Boom tour.
Mr. Otton then explained in an interview for Ready, Set, Boom that in a rising market like what's seen in Brisbane, the smart way to enter the market is through seller finance strategies.
"Any person can buy a house in any market cycle if they use creative strategies. You see, it's not the price which makes a property for sale affordable, but the terms on how you pay the price," according to Mr. Otton.
"For example, in a rising market, prices are expensive. People just don't have the cash to come up with the deposit today. And the higher the amount you need to finance, the harder it is to get a bank loan. But the beauty of seller financing is that it offers flexible terms. Rather than getting a new bank loan, the existing financing on the house can be transferred to the buyer. And rather than paying for the entire deposit upfront, the buyer can be allowed to pay the remaining equity in increments. The benefit to the seller is that he or she can move away from the unwanted debt more quickly. And because payment terms are more convenient, the buyer is now in a better position to pay for the seller's asking price," he said.
You can listen to Rick Otton talk about his creative strategies live in Brisbane on 15 June 2014, Sunday, and 16 June 2014, Monday. Log on to readysetboom.com.au to register for a free seat to the event.
About Rick Otton
For over 23 years property millionaire Rick Otton has built an impressive real estate portfolio using innovative strategies that he has developed – strategies in which transactions are made without the need for traditional bank-type loans.
He constantly refines his techniques as he buys and sells properties through his We Buy Houses business which operates in Australia, New Zealand and the UK.
A gifted speaker and educator, Mr Otton conducts regular one-day free seminars across Australia, which build on the the concepts he shares in his 2012 book 'How To Buy A House For A Dollar', voted by Money Magazine and Dymocks Book stores as one of the Top 10 Most Popular Finance Titles for 2013.
He regularly records and publishes iTunes podcasts via his channel Creative Real Estate.
His innovative low-risk, high-reward approach to Australian real estate investing has been featured in a variety of television programs and magazines, including Today Tonight, Hot Property and Australian Property Investor.
To register for one of Mr Otton's free upcoming Australian seminars, visit ReadySetBoom.com.au or phone, in Australia, 1300 888 450.