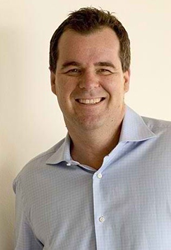 as the Pound gets stronger, it means that the purchasing power of overseas investors in Britain becomes less, as their own currency weakens compared to ours, and foreign investor purchasing therefore slows down
(PRWEB) July 30, 2014
Best-selling author and highly regarded property investing educator, Rick Otton, has recently explained how the strength of the British Pound and it's recent rise against other major world currencies could potentially impact investment returns in the property market.
"Property markets, at their simplest, are a simple supply and demand equation. If there are more buyers than sellers, prices will go up because demand for new homes is greater than the supply available" said Mr. Otton. "But as with all things, nothing is quite that simple, with factors like economic policy, economic conditions and currency all having an effect on property prices" he went on to say.
With property in London reaching new highs and other areas of the nation being dragged along by the price momentum, Mr. Otton says that understanding how the currency affects prices is important for all investors.
"Britain is hugely changed from even a decade ago, with foreign investment flowing into the country much more easily than in the past" explained Mr. Otton. "This means that wealthy investors from nations such as Russia, China and other parts of Europe are able to buy property in desirable areas such as London more easily. This has the effect of adding more buyers to the market, increasing demand, which is one reason why prices have been so strong recently" said Mr. Otton.
"However, as the Pound gets stronger, it means that the purchasing power of overseas investors in Britain becomes less, as their own currency weakens compared to ours, and foreign investor purchasing therefore slows down" said Mr. Otton.
"Understanding what's driving supply and demand is hugely important for investors to maximise their returns and achieve success in the UK property market", said Mr. Otton. "The other key ingredient in achieving property investing success is having creative real estate investing strategies that allow you to adapt and change your methods to suit market conditions" said Mr. Otton.
Investors who are interested in hearing more about Mr. Otton's successful creative real estate investing strategies are invited to visit his website, http://www.RickOtton.co.uk, or phone, in the UK, 0207 000 1027.
About Rick Otton
Property investment professional Rick Otton has, over the last 24 years, developed innovative real estate strategies for application to the UK, Australian and the United States property markets. His unique 'low-risk, high-reward' strategies for buying and selling houses are at the heart of his own business, We Buy Houses.
http://www.telegraph.co.uk/finance/economics/10976395/Warning-London-house-prices-tipped-to-fall.html
It is now over 11 years since Mr. Otton first introduced his property transaction strategies to the UK, and 2014 marks the 6-year anniversary of his innovative 'Buy A House For A Pound' process – one that is often attempted to be emulated by others. He continually refines his tools and techniques for real estate transactions, and shares these with his students all over the world. By adapting to developments in the property environment, this strategy refinement continues to place him at the forefront of property investment education.
In 2012 Rick Otton published his Australian book 'How To Buy A House For A Dollar' which was named in the list of Top 10 Most Popular Finance Titles for 2013. A UK version is on the drawing board.
In sharing his non-bank-loan strategies, Mr. Otton has shown everyday UK men and women how to beat the rental cycle and have their own homes. He coaches students on how to build profitable businesses by facilitating transactions that focus on the needs of potential buyers and motivated sellers.
He has made available for download, at no cost, his Power Property Profits Pack at RickOtton.co.uk. For more information, phone enquiries in the UK are welcome on 0207 000 1027.