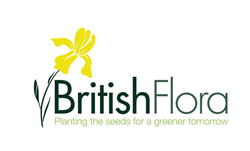 We're delighted to be exhibiting at this year's Ecobuild conference, maintaining the presence of British Flora.
Worcestershire, UK (PRWEB UK) 28 February 2014
British Flora, the UK's largest wholesale grower and supplier of native British plants and native British wildflowers and bulbs, is exhibiting at this year's Ecobuild Conference which takes place from 4th to 6th March 2014 at London's premier exhibition and convention centre, ExCel London.
Internationally recognised as a world leading event, Ecobuild is the largest showcase of sustainable design, construction, energy and the built environment; a place where the industry meet to share ideas and inspiration. In its 10th anniversary year, Ecobuild 2014 is packed with leading exhibitors and well known guest speakers sharing their visions for the future as well as key challenges facing the industry.
British Flora has a well earned reputation as the UK's largest wholesale grower and supplier of over 300 native British wild flowers and aquatic plants, bulbs and seeds, which have been used on some of the largest conservation and environmental projects in the British Isles in recent times. During 2013, the future of British Flora, their 25 year established reputation and their world class products, was uncertain. Chris Baker has secured the British Flora brand license in a move to keep British Flora, its brand, products and world class heritage alive for the future.
Managing Director, Chris Baker said: "We're delighted to be exhibiting at this year's Ecobuild conference, maintaining the presence of British Flora at this leading event. British Flora is an established brand that has done so much towards the preservation of native wild flowers in the UK. To be able to preserve this brand is a tribute to the hard work and achievements of the company and the many ecological projects it has delivered.
"The demand for native British Provenance wildflowers and wetland plants has increased significantly over recent years as more people have recognised the wider ecological benefits within sustainable design and construction. British Flora was always at the forefront of innovation and research into producing high quality British native plants from seed and vegetative production, a legacy which we will carry on."
The future of British Flora will continue with long standing British Flora Ecologist, Liz Powell who is an expert in the field of British native plants with extensive experience in terrestrial ecology. Both Liz and Chris will be on the British Flora stand at the Ecobuild Conference to answer questions and give advice on native British plants, wildflowers and wetland plants.
British Flora has been involved with many ecological projects in the UK including the design of the aquatic planting in the waterways at Hampton Court and the installation of a biodiverse greenroof on a prestigious building in the Greenwich Peninsular Regeneration Area and many more. In the Greenwich project over 40 species of British Native flowers were used, combined with a diverse wildflower blanket and rockery areas that were created to provide a suitable habitat for conservation of certain species of wildlife.
Chris Baker confirms, "British Flora's unique presence on the conservation landscape has secured the future of many protected species over the years. To the native British plant industry, preserving the work of British Flora is about preserving the future of native flora in the UK for generations to come."
For more information or advice on British Provenance Native wildflowers, Green Roof, Wetland Plants or any other products - please visit stand number S1876 British Flora or http://www.britishflora.co.uk. For more information on the Ecobuild 2014 Conference, visit their website at http://www.ecobuild.co.uk.