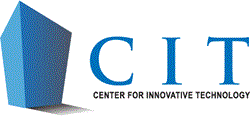 Herndon, VA (PRWEB) August 20, 2013
The Center for Innovative Technology (CIT) announced today that the Middle Peninsula region is working to advance forward new ideas and new solutions as a result of receiving the strategic broadband plan provided to them by the CIT Broadband Team.
Virginia Secretary of Technology Jim Duffey said, "The strategic plan for the Middle Peninsula set forth by CIT Broadband and the willingness of local governments to implement it embodies the economic development goals of the McDonnell Administration. Expanding broadband access to all of Virginia provides an important resource to businesses in the state."
After reviewing CIT Broadband's study of the region's broadband networks, Middle Peninsula county administrators agreed to move forward with expansion of King and Queen County's public-private fixed wireless network to the other Middle Peninsula counties.
The entire planning district is seeking CIT Broadband's assistance with broadband awareness and adoption, which may begin this fall. CIT Broadband has recommended a series of next steps for the region including tower cataloging to determine the status of wireless assets. It is recommended in the plan that King William and Essex Counties explore identified locations for new towers and that all counties should identify civic organizations that could assist in education and awareness campaigns.
Lewis Lawrence, Middle Peninsula Planning District Commission Executive Director, said, "We are excited to work together to expand the region's networks, and could not have done this without CIT's guidance."
About the Center for Innovative Technology, http://www.cit.org
Since 1985, CIT, a nonprofit corporation, has been Virginia's primary driver of innovation and entrepreneurship. CIT accelerates the next generation of technology and technology companies through commercialization, capital formation, market development and revenue generation services. To facilitate national innovation leadership and accelerate the rate of technology adoption, CIT creates partnerships between innovative technology start-up companies and advanced technology consumers. CIT's CAGE Code is 1UP71. To learn more, please visit http://www.cit.org. Follow CIT on Twitter @CITorg and add the Center for Innovative Technology on LinkedIn and Facebook.
###