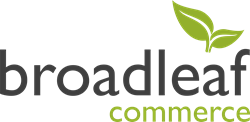 The framework contains hundreds of components that, together, make up what we call 'Broadleaf Commerce'.
DALLAS (PRWEB) August 04, 2016
Broadleaf Commerce, the open source software provider for customized enterprise eCommerce solutions, is proud to announce the launch of their technical webinar series. As a high-level overview of the Broadleaf system, the three-part webinar series covers extending Broadleaf basics, API extensions and additions, and management of custom entities.
Part 1 of the series covers best practices for extensions of domain components, service components, and Spring MVC controllers based on Java, Spring, and Hibernate. "The framework contains hundreds of components that, together, make up what we call 'Broadleaf Commerce'," stated Broadleaf Commerce Software Engineer Chris Kittrell. "Each component can individually be overridden or extended - enabling users to customize the framework without modifying any Broadleaf source code."
Part 2 covers Broadleaf's technology stack, an overview of Broadleaf's out-of-the-box APIs, overriding Broadleaf's existing API models,adding new models, and configuring API security. The series will wrap with Part 3, which will provide a look at the management of custom entities, including additional Broadleaf-specific annotations that provide advanced features including sandbox and Multi-Tenant support.
Spring-based with clearly defined extension patterns, Broadleaf offers market-leading customizability within a highly scalable eCommerce system. Those interested in attending the technical web events, or other future Broadleaf Commerce web events, may do so at http://www.broadleafcommerce.com/webinars.
All technical webinar series events will be recorded and available on the Broadleaf Commerce YouTube channel. For questions regarding Broadleaf Commerce and the services offered by the eCommerce platform provider, please visit http://www.broadleafcommerce.com.
About Broadleaf Commerce, LLC
Broadleaf Commerce provides B2B and B2C eCommerce platform solutions to simplify the complexities of multi-channel commerce and digital experience management. As the market-leading choice for enterprise organizations requiring tailored, highly scalable commerce systems, Broadleaf is fully customizable and extensible. Trusted by Fortune 500 corporations, yet priced for the mid-market, Broadleaf provides the framework for leading brands, including Google, The Container Store, O'Reilly Auto Parts, and Vology. For more information, visit: http://www.broadleafcommerce.com.