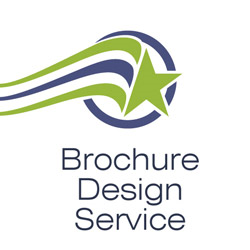 With the introduction of our latest range of custom services, our brochure designers are aiming at providing the clients with additional design options for meeting their marketing goals.
Piscataway, NJ (PRWEB) September 08, 2017
United States based BrochureDesignService.com, the premier provider of brochure designs for businesses, has revamped its website to offer a wide variety of custom brochure creation services to companies across the globe. With this move, the company will now offer advanced and improved services to businesses that'll further aid them in fulfilling their marketing and sales goals at cost-effective rates.
Sharing more details about their latest move, the company's CEO Diego Degregori stated, "At BrochureDesignService.com, we have always been at the forefront of offering premium quality, affordable and innovative brochure designs to businesses in different verticals. With the introduction of our latest range of custom services, our brochure designers are aiming at providing the clients with additional design options for meeting their marketing goals and needs."
It must be noted that BrochureDesignService.com has been offering quick, reliable and cost-effective custom brochure design for over twenty years now. Their team of experienced and professional brochure designers has catered to the requirements of numerous business houses in the past. The company offers a wide variety of brochure creation services including design, printing and distribution. As the leading brochure designers in the country, the firm has been offering a plethora of design options to companies of all scales and sizes. From outlining drafts to printing their fresh and exciting concepts, their brochure designing team has assisted businesses in meeting their marketing and sales targets effortlessly.
Degregori further clarified, "In view of the ever-increasing competition, businesses need to stay ahead and adopt effective ways for attracting clients and informing them about their products and offerings. This is where a professional brochure design agency comes into picture. Experienced brochure designers not only understand the key requirements of a business but also emphasize on creating effective and alluring brochures and product catalogues that sell. Our online service is way ahead of freelance designers and even brick-and-mortar design agencies in terms of pricing, quality and delivery times."
Needless to mention, brochures and catalogues are vital to marketing any business effectively. They not only help companies in introducing themselves but also enable them in popularizing their products and services. In fact, brochures and catalogues are a quick and inexpensive way of extending information about any business before clients from all walks of life.
BrochureDesignService.com has created thousands of custom brochure designs for businesses in all parts of the globe. Clients who're searching for effective and unique company brochure designs can even find more than 500 exciting brochure designs at the agency's portfolio, and filter them by industry, location and business type.
Apart from their high-quality brochure designing services, the company also offers innovative and cost-effective graphic design services, including logo, business cards, newsletters, reports as well as full corporate identity / branding services to businesses in different sectors and categories. The company also offers reliable and efficient website designing and e-marketing solutions at pocket friendly prices.
Brochure design is a delicate and tedious process, which is precisely why companies must turn to professional designers who possess the requisite graphic designing skills and knowledge about different techniques used for creating outstanding brochures and catalogues. Additionally, professional brochure design also involves the understanding of high-quality printing technology and materials.
The company also extends 100% money back guarantee service to its clients, in its bid to provide them with best-in-class brochure design solutions. In addition to this, they include valuable extras in their service – like building the brochure in digital/PDF format and access to royalty-free imagery. As a policy, the company does not hire freelance designers, utilize templates or crowdsource projects, thereby providing their clients with powerful and masterpiece brochures that are one of a kind.
Depending upon their requirements, businesses can turn to BrochureDesignService.com to acquire different types of brochures including bi-fold brochures, tri-fold brochures, booklets, company profiles, and product catalogues. The company also provides white-label services to marketing agencies. For more information about the company's services, promotions, and offerings, visit http://www.brochuredesignservice.com/
About BrochureDesignService.com
Located in the United States, BrochureDesignService.com is renowned for offering an array of brochure creation services and solutions including brochures, catalogues, portfolios, folders, flyers, and booklets. With its offices located in New Jersey and California, the company has catered to thousands of companies in different segments. As the leading brochure design agency, the company emphasizes on offering fast, reliable and cost efficient services to organizations, irrespective of their vertical and size. While their main clientele belongs to the US and UK regions, the company has also served businesses in other nations including France, Germany, Italy, Spain, South Africa, Mexico, Saudi Arabia, and the UAE, among others.