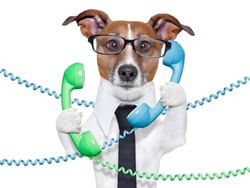 Your Broker is not Your Fiduciary for Estate Planning or Investments. They keep their jobs by selling what their employer makes the most money on.
Boston, MA (PRWEB) October 28, 2014
Stephen Brown and James Goetz are financial advisors who worked together as a team for many years (1). They recently joined Stifel Financial Corp., an investment banking firm, after they were summarily terminated by Merrill Lynch. Per their former employer, Brown and Goetz violated company policy (2) as well as rules promulgated by the Financial Industry Regulatory Authority (FINRA).
Online investment news site On Wall Street cites FINRA filings indicating that Brown and Goetz were terminated by Merrill Lynch because they did not disclose certain activities involving their clients that took place outside the firm (1). Working as a team, these two advisors managed $2.5 billion for their clients. Writing for Investment News, analyst Roger Schillerstrom noted that Brown and Goetz were doing their job as advisors insofar as making recommendations that were in the best interest of their clients, even though these recommendations were for financial products not offered by Merrill Lynch (2).
Schillerstrom then points to an unfortunate catch-22 in the investment banking and financial planning community: Although Brown and Goetz were acting as advisors, their former employer wanted them to act as brokers. In essence, Merrill Lynch wanted them to be loyal to the firm, not so much to their clients. This brings up yet another problem; if brokers are expected to act as advisors, they must abide by a certain fiduciary responsibility to their clients. If Merrill Lynch or any other investment banking firm directs their brokers to give advice to clients that does not result in the sale of financial securities, those brokers must be held to a fiduciary standard.
"Brokers cannot be advisors or viceversa," explains Rocco Beatrice, Managing Director of Estate Street Partners, LLC. "Brokers are hired by investment banking firms to sell their products; the only financial advice that firms want their brokers to provide consists of recommendations to invest in funds and other in-house products that they manage. When car dealerships hire salespeople, they expect them to only sell cars from their lots and not from other dealerships. The same can be said of the investment banking world."
Estate Street Partners is an asset management and estate planning firm that operates UltraTrust.com. Expanding on the issue of brokers versus advisors, Mr. Beatrice offers an example from his own firm: "One of our most popular financial solutions is the UltraTrust®, an irrevocable trust that provides superb asset protection and efficient management. We can only offer the UltraTrust® in an advisory capacity; this is something that we could not leave to brokers. In the fields of asset management and estate planning, providers are held to a very high level of fiduciary responsibility, which often calls for making recommendations on solutions outside of the firm. This is not a job for brokers."
Mr. Beatrice continues: "Brokers are not your friends. It is very important for clients of investment banking firms to remember that brokers are expected to be loyal to their firms first and to their clients second. There is an inherent problem with investment banking firms marketing their brokers as advisors. Both are financial professionals, but the trust relationship that advisors form with their clients runs deeper because the loyalty goes only to clients. This is not to say that brokers are bogeymen; in fact, they are one of the pillars of the financial industry, but they cannot be held to the same fiduciary standard as advisors because their employers place certain limits on them."
Can brokers and advisors be held to the same fiduciary standard? In a way, they already are. According to Schillerstrom at Investment News, advisors and brokers share fiduciary duties to a certain extent: They are both required to perform in the best interest of their clients (2). FINRA and the Securities and Exchange Commission (SEC), however, do not allow brokers to conduct business outside of their firms. Normally, this should not put brokers in a tight spot; however, some investment banking firms insist on calling their brokers advisors.
In conclusion, Mr. Beatrice states: "Until both FINRA and the SEC clarify their guidance, intent and position on fiduciary standards, clients should remember that brokers have a primary obligation to their firms. They can only sell what their firms offer, even if they know that there is a better solution for them elsewhere. Our office does not have such limitations because we do not employ brokers. We have a fiduciary responsibility to our clients only, not to our firm. For this reason, it is not wise to seek the advice of brokers when it comes to issues related to estate planning and asset protection. By doing so, clients are limiting themselves to what a single firm has to offer, which may not always be in their best interest."
About Estate Street Partners (UltraTrust.com):
For 30 years, Estate Street Partners has been helping clients protect assets from divorce and frivolous lawsuits while eliminating estate taxes and probate as well as ensuring superior Medicaid asset protection for both parents and children with their Premium UltraTrust® Irrevocable Trust. Call (888) 938-5872 to learn more.
#
1. On Wall Street, October 22, 2014 (onwallstreet.com/news/recruiting/discharged-merrill-duo-with-25b-in-client-assets-lands-at-stifel-2690840-1.html)
2. Investment News, September 28, 2014 (investmentnews.com/article/20140928/REG/309289989/an-adviser-in-name-only)