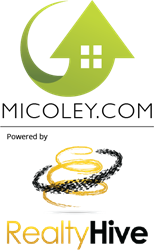 Milwaukee, WI (PRWEB) January 24, 2017
Micoley.com, powered by RealtyHive, a National based traditional and auction real estate firm announces the launch of a new program catering to brokers to assist in listing and selling more properties. The program was built due to an increase in the demand for brokers to have a tool that caters to sellers who want a new marketing approach, without the normal downsides of the traditional auction formats. The positive response from some of the first adopters led Micoley.com to launch the official program to the broker network.
Wade T. Micoley, President and CEO of Micoley.com, saw an opportunity to provide assistance to brokers to expand their offerings to the public. "We are giving every broker we engage with an additional tool to be more successful in their everyday real estate marketplace," stated Micoley. "We take that one step further by working in parallel with them to present the system to their clients as an educational format of additional services."
Some of the first adopters of this new program are Re/Max By the Bay. "We have implemented the RealtyHive program and it has been the best service we have had for sellers in a very long time. Easy to present and the sellers love it. We have received more inquiries from both buyers and sellers on the RealtyHive properties," stated Rick Nettleton, with Re/Max By the Bay.
George Ayling from Select a Fee in Chicago, IL is another Broker that is apart of this new program. "I am using this new program at our open houses, when we have a RealtyHive property open we get more buyers and more interest. It's unique and buyers are intrigued. Last week I picked up 2 high end buyers and the property already has an offer on it. I'd say it works," said George.
Many sellers and brokers are seeing this program as a way to increase their properties' exposure and create the best chance to sell. All buyer leads are sent directly to the brokers, with all negotiations and contracts being handled by the two parties. However, Micoley.com is always available, at any point during the process, to assist.
For more information, please visit http://www.micoley.com or call 866-371-3619.
About Micoley.com, powered by RealtyHive:
Micoley.com was created to "transform the real estate industry." President and CEO, Wade T. Micoley has served as a real estate industry leader for more than 30 years and continues to provide marketing solutions to his wide range of clients.
"Today we serve the real estate community in both the banking and private sectors with customized, accelerated marketing programs," said W. Micoley. "Programs are tailored to create the best chance to sell. As a result of our aggressive marketing plan, Micoley.com has successfully assisted many clients across the United States."