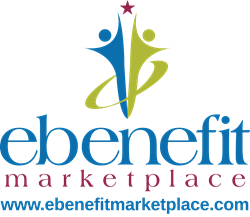 Partnering with us gives firms access to state-of-the-art technology with a zero cost to implement.
(PRWEB) May 13, 2014
Brokers without a solid solution in place risk the strong possibility of their clients looking to someone else for guidance. That someone is usually their payroll provider…who also happens to offer employee benefits.
Benefit firms nationwide are facing some tough challenges in determining how they will survive in this new era of distribution. There are those that will be forced to merge or risk closing their doors and there will be those who align themselves with a strategic partner who can provide the technology solutions needed to compete in this new market.
A strong partnership with a private exchange and benefits administration vendor will not only allow brokers and advisors to remain competitive but permit them to do so without making any investments in people or technology. ebenefit Marketplace gives firms the ability to provide their clients with the same technology available from top consulting firms without any buy in or implementation fees while maintaining their independence.
"Partnering with us gives firms access to state-of-the-art technology with a zero cost to implement.", says Frank B. Mengert, Partner & Director of Exchange Technology at ebenefit Marketplace, a technology provider based in Connecticut. "Our solution will create the stickiness with their clients who will never leave once they are installed."
ebenefit Marketplace offers end-to-end shopping solutions including:

Employee Self-Service for Open Enrollment, New Hire and Life Event changes
Solutions for Defined Contribution and Defined Benefit
Powerful Recommendation Technology for Decision Support
Complete ACA Compliance and Reporting
Premium National Carrier Partners for Ancillary and Voluntary Benefits
Carrier and Vendor Agnostic – use our products or your own
Frank also warns advisors to be careful when aligning with a platform provider that requires them to use only the products they make available in their platform. Locking yourself into a carrier-specific marketplace means your clients are stuck with that carrier the next year, even if they are faced with a substantial increase. "They spend all that time on training and educating their employees only to be faced with a 25% increase the following year. So they have to absorb the rate hike or shop a new carrier outside of this new platform and start from scratch all over again."
Firms should be working with a vendor who can use any carrier. This way if a client is faced with a high renewal but a competing carrier is more aggressive they can switch very easily and remain on the same platform. That is the flexibility you should be looking for in a technology partner.