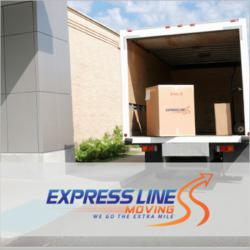 Long Distance Relocation Services in Bronx, NY Now Available on ExpressLineMoving.com
Bronx, NY (PRWEB) July 01, 2013
Express Line Moving announces the availability of Last Minute Relocation Services for residential and commercial customers moving to Bronx, NY. Customers relocating to Bronx, NY can now book long distance moving services online at ExpressLineMoving.com
To fulfill requests for last minute moves, Express Line Moving has expanded their fleet of moving vehicles. Last minute moving accommodations to Illinois can now be booked within 24 hours.
Express Line Moving is currently offering 2 months of Free Storage to customers moving long distance to the following cities in New York State:
Canarsie, NY
New York, NY
Brooklyn, NY
Bronx, NY
Queens, NY
Staten Island, NY
Buffalo, NY
Rochester, NY
Yonkers, NY
Syracuse, NY
Albany, NY
New Rochelle, NY
Cheektowaga, NY
Mount Vernon, NY
(This offer will expire on July 31, 2013)
Express Line Movers use the highest quality materials to pack their client's belongings in their old home and unpack them in the new home. All packages are carefully inventoried, photographed and labeled. Express Line Moving uses a unique inventory system that will allow clients to review all of the items that are packed on the day of the move.
About Express Line Moving:
Express Line Movers have over 20 years of professional moving experience. Express Line Moving services are available for both residential, commercial and international customers. Whether you're moving across the country or across the street, the team at Express Line Moving can provide you with professional, courteous and affordable moving services. For more information, visit http://www.expresslinemoving.com