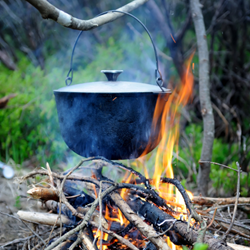 Knoxville, TN (PRWEB) October 27, 2015
Brookhaven Retreat® LLC, a unique residential treatment facility exclusively for women with emotional and mental health challenges, and/or substance abuse issues recently treated clients to a therapeutic outing to the War of 1812 Commemoration by the Bicentennial Commission at Marble Springs State Historic Site, followed by Hobby Lobby on Saturday, October 24.
Marble Springs, located near Knoxville, was the last home of Tennessee frontiersman, Revolutionary War Veteran and Congressional War Hawk, John Sevier. The event included living history programs and lectures to honor Colonel Sevier who died in September 1815.
Not only was Sevier an early hero to Tennessee history, and the first governor of the state, but he also served as a War Hawk in Congress and chaired the House Committee on Military Affairs throughout the War of 1812. At this historical event, encampments were open for viewing, lawn bowling, military drills, musket firings, popular music of the era, and lectures were given about Sevier's role during the war, as well as a guided tour of the buildings.
As part of The Lily Program®, a 90-day program for women offered exclusively at Brookhaven Retreat, clients embark on diverse therapeutic trips as an opportunity for education, recreation and intellectual stimulation outside the Seymour Tennessee-based facility. Past therapeutic recreational outings have included visits to the University of Tennessee Botanical Gardens, the Mabry-Hazen House Museum, and the McClung Museum.
Brookhaven Retreat's founder Jacqueline Dawes cites the importance of exposure therapy and remaining connected to the outside world during treatment. "Part of our mission is to help women find their way through emotional difficulties by giving them tools that serve them long after they've completed the program," she says. "Having experiences outside of the program keep our clients connected and grounded, while taking them outside of themselves as a reminder that we all have issues to conquer."
About Brookhaven Retreat
Brookhaven Retreat is a women's treatment center nestled on a naturally beautiful 48-acre site secluded in the foothills of the Great Smoky Mountains. It has helped hundreds of women across the United States overcome depression, trauma, anxiety, substance use and a range of other behavioral health challenges. Brookhaven's Founder, Jacqueline Dawes, has predicated its gender-specific treatment on "healing emotional breakage" for women. In this way, she has established a sanctuary and a place where women can feel safe, secure and cared for by a staff of highly trained professionals.