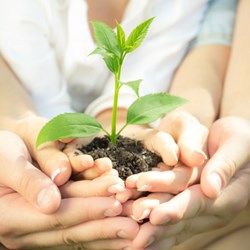 Knoxville, TN (PRWEB) January 16, 2014
In January, Brookhaven Retreat's education committee met as part of its monthly performance improvement initiatives. During its January meeting, the education committee discussed trainings available to its staff in 2014.
The education committee devotes itself to providing women with depression or substance abuse issues with the very highest quality of services possible by furthering the education of Brookhaven Retreat staff.
Key clinical staff members will receive a two-part dialectical behavior therapy training. The four DBT skills of mindfulness, distress tolerance, emotion regulation and interpersonal effectiveness help women overcome mental illness and substance abuse by changing key thought process and regulating emotions. Dialectical behavior therapy is the backbone of Brookhaven Retreat's residential treatment program.
Other trainings will involve additional psychiatric training for nurses. Mental health presents unique issues and Brookhaven Retreat feels it is important for its nurses to be experts at treating women who suffer from borderline personality disorder, anxiety, depression and other mental health issues.
In-house training for program counselors will equip newer staff members with the in-depth knowledge to understand Brookhaven Retreat's unique treatment philosophy. This training will provide all new staff members with the expertise needed to handle crises and guide new admissions through their first few days in the facility.
Brookhaven Retreat feels that continued training and achievement is critical to its employee culture of betterment and success. The employees at Brookhaven Retreat frequently attend trainings to better care for the women in its program. This culture of caring and involvement creates a unique experience that best guides women with mental health issues along the road to healing.
About Brookhaven Retreat
Brookhaven Retreat is a women's treatment center nestled on a naturally beautiful 48-acre site secluded in the foothills of the Great Smoky Mountains. It has helped hundreds of women across the United States overcome depression, trauma, anxiety, substance use and a range of other behavioral health challenges. Brookhaven's Founder, Jacqueline Dawes, has predicated its gender-specific treatment on "healing emotional breakage" for women. In this way, she has established a sanctuary and a place where women can feel safe, secure and cared for by a staff of highly trained professionals.