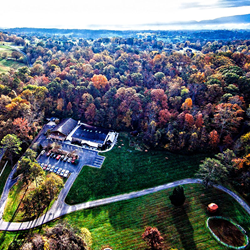 Knoxville, TN (PRWEB) December 16, 2015
Brookhaven Retreat® LLC, a unique residential treatment facility exclusively for women with emotional and mental health challenges, and/or substance abuse issues, celebrates the progress and accomplishments of 2015.
The highlights of this year and the progress made include pieces of their ultimate mission. The newly redesigned website describes Brookhaven Retreat as "a voluntary residential program for women who want their lives to be different. The program is specially designed to help women to manage alcohol and medication challenges, depression, emotional trauma, bipolar disorder, anxiety and mood disorders, which leave a woman feeling trapped with no means to escape or ability to move forward successfully."
In May, Brookhaven Retreat served as Platinum Sponsor of the Linehan Institute Award Benefit on May 20 in Manhattan. The annual event, co-hosted by the Department of Psychology at the University of Washington, raises funds for the advancement of mental health education, compassion and research.
"It was an honor to support Marsha Linehan, PhD, ABPP, a professor of psychology and adjunct professor of psychiatry and behavioral sciences at the University of Washington, who developed Dialectical Behavior Therapy (DBT) to treat the most severe mental health disorders and suicidal behavior," says Jacqueline Dawes, founder of Brookhaven Retreat.
Linehan, also founder of The Linehan Institute, has dedicated her life to working with people whose lives are at risk from incapacitating psychological problems.
The annual Alumnae Reunion held at the RT Lodge in Maryville, TN, on March 21, offered former clients a space to reunite, celebrate and explore their progress. In May, Brookhaven Retreat exhibited at the 168th annual meeting of the American Psychiatric Association in Toronto, Canada, where they joined colleagues from across the U.S. and more than 50 other countries for the psychiatry event of the year.
Also in March, Brookhaven Retreat was successfully inspected by the Joint Commission on Accreditation of Healthcare Organizations and had their Gold Seal renewed. JCAHO currently evaluates and accredits more than 20,000 organizations in the U.S. The distinction is a seal of approval to recognize the safest and most effective, high quality care possible is being offered.
Making the foray into pet therapy, Brookhaven Retreat became registered with HABIT (Human-Animal Bond in Tennessee), a pet therapy program comprised of representatives from the University of Tennessee College of Veterinary Medicine, volunteers from the community, and private veterinary practitioners. The facility's own labradoodle named Bella was also approved to provide therapy to clients.
In September, Brookhaven Retreat was honored to receive Dr. Peter Martin, Professor of Psychiatry and Pharmacology at the Vanderbilt University School of Medicine, and Director of the Vanderbilt Addiction Center. Dr. Martin presented a lecture to Brookhaven Retreat staff members that provided an overview of treatment principles for managing opioid dependence in pregnancy, which requires holistic and comprehensive assessment, as well as current treatment guidelines for use of opioid-substitution therapy.
Brookhaven Retreat's founder, Jacqueline Dawes, says, "Since our inception we have been on a very important mission that grew from my own experience and healing process. The staff and I are so proud of our efforts in helping so many beautiful, courageous and capable women test their strength and succeed in doing so. Asking for help isn't easy for everyone, especially when it comes to emotionally challenging situations, mental illness and addiction issues that seem to have a certain power over us. The feeling of powerlessness isn't a simple one to navigate. It's much like scaling a mountain without realizing access to tools to help you climb. Our job is to demonstrate the tools as well as the value of the climb, which ultimately results in creating lives worth living. We'd like to thank everyone who helped make it possible to do it this year, and will continue to aid and assist in our progress for many years to come."
About Brookhaven Retreat
Brookhaven Retreat is a women's treatment center nestled on a naturally beautiful 48-acre site secluded in the foothills of the Great Smoky Mountains. It has helped hundreds of women across the United States overcome depression, trauma, anxiety, substance use and a range of other behavioral health challenges. Brookhaven's Founder, Jacqueline Dawes, has predicated its gender-specific treatment on "healing emotional breakage" for women. In this way, she has established a sanctuary and a place where women can feel safe, secure and cared for by a staff of highly trained professionals.