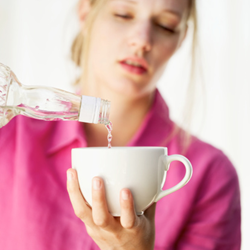 Knoxville, TN (PRWEB) April 02, 2014
Alcohol is listed as the third leading lifestyle-related cause of death in the United States, yet the majority of Americans still consume alcohol regularly. According to the National Survey on Drug Use and Health, half of all adults have a family member struggling with alcoholism.
Annually, the National Council on Alcoholism and Drug Dependence hosts Alcohol Awareness Month in April to increase understanding and reduce the stigma associated with seeking help.
Women suffering with mental health issues including depression, anxiety and bipolar are at a higher risk of "self-medicating" with alcohol or drugs. Addressing the root cause of alcohol and drug dependency is fundamental in holistic healing. Brookhaven Retreat actively supports the NCADD's mission: "Help for Today. Hope for Tomorrow."
Emotional breakage encourages the development of survival skills in lieu of healthy coping skills. Seeking solace in alcohol and drugs provides temporary relief but eventually will wreak havoc on mental, physical and emotional health, and damage relationships with family and friends.
According to the Journal of the American Medical Association, 37 percent of alcohol abusers have at least one co-occurring mental health issue. Alcohol has a devastating impact on symptoms of mental health issues. It impairs the central nervous system, which can lead to poor decision-making. Alcohol also has a tendency to heighten repressed feelings of anxiety, depression and anger and can intensify already impulsive behavior.
To successfully recover from addiction, women must attend to the underlying emotional and mental health issues that have triggered her unhealthy coping skills, rather than as an isolated disease. Dual diagnosis treatment facilities concentrate on treating co-occurring substance abuse issues with mental illness.
Brookhaven Retreat believes in order to stop the feelings of emptiness and worthlessness that lead to addictive behaviors, the root emotional pain must be dealt with. Through care and compassion a woman can begin to love herself and heal from emotional damage that has crippled her daily life.
About Brookhaven Retreat
Brookhaven Retreat is a women's treatment center nestled on a naturally beautiful 48-acre site secluded in the foothills of the Great Smoky Mountains. It has helped hundreds of women across the United States overcome depression, trauma, anxiety, substance use and a range of other behavioral health challenges. Brookhaven's Founder, Jacqueline Dawes, has predicated its gender-specific treatment on "healing emotional breakage" for women. In this way, she has established a sanctuary and a place where women can feel safe, secure and cared for by a staff of highly trained professionals.