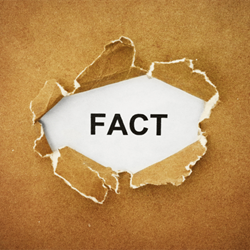 Knoxville, TN (PRWEB) January 26, 2016
National Drug and Alcohol Facts Week (NDAFW) is an annual, week-long observance that brings together teens and scientific experts to shatter persistent myths about substance use and addiction.
Brookhaven Retreat ® LLC, a unique residential treatment facility exclusively for women with mental health and/or substance abuse issues, will educate clients on facts about drugs, alcohol and related dangers of use and abuse so they may not only absorb the information themselves, but share it in an effort to protect the young people around them.
The National Institute on Drug Abuse (NIDA) and the National Institute on Alcohol Abuse and Alcoholism (NIAAA) have launched new online toolkits designed for National Drug and Alcohol Facts Week event holders interested in focusing on specific drugs.
The toolkits highlight information to specific drugs or audiences, including:

Alcohol
Tobacco
New Psychoactive Substances (Synthetics)
Marijuana
Prescription Drugs
There are various myth-busting facts to learn about, according to the National Institute on Drug Abuse (NIDA) for Teens website. For instance, cough and cold medicines are safe treatments when taken as directed. However, when taken in higher quantities or when such symptoms aren't present, they may affect the brain in ways very similar to illegal drugs.
Codeine, which is commonly contained as an additive to prescribed cough medicine, attaches to the same cell receptors as opioids like heroin. High doses of promethazine-codeine cough syrup can produce euphoria similar to that produced by other opioid drugs. Also, both codeine and promethazine depress activities in the central nervous system (brain and spinal cord), which produces calming effects. Repeatedly seeking to experience such calming affects and feelings of euphoria can lead to addiction.
"It is quite common for younger people to want to escape from emotional breakage just like adults do, but they tend to turn to things like cough syrup or whatever is readily available to them," says Brookhaven Retreat's founder, Jacqueline Dawes. "It's important to catch this type of behavior early to avoid full-blown addiction in the future. If the behavior isn't interrupted, it carries them into adulthood and has the potential to poison many, if not all, aspects of their lives."
About Brookhaven Retreat
Brookhaven Retreat is a women's treatment center nestled on a naturally beautiful 48-acre site secluded in the foothills of the Great Smoky Mountains. It has helped hundreds of women across the United States overcome depression, trauma, anxiety, substance use and a range of other behavioral health challenges. Brookhaven's Founder, Jacqueline Dawes, has predicated its gender-specific treatment on "healing emotional breakage" for women. In this way, she has established a sanctuary and a place where women can feel safe, secure and cared for by a staff of highly trained professionals.