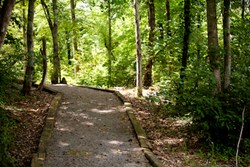 Knoxville, TN (PRWEB) September 12, 2013
On September 13, Brookhaven Retreat welcomes an alumna guest to its facility. The alumna, who completed Brookhaven Retreat's program three years ago, will share her success story with women seeking mental health and substance abuse treatment. Such visits are instrumental in a woman's recovery process.
The discussion group will begin at 11 a.m. on Friday. The alumna will discuss her recovery journey with women sharing similar issues overcoming mood disorders, grief, trauma and substance abuse.
Brookhaven Retreat's alumnae talks inspire women and communicate a hopeful message about recovery. The alumna will share tips on what life is like after discharge, the problems she experienced reconciling life at Brookhaven Retreat with her life at home, and how to surmount the everyday challenges to recovery that inevitably arise.
Alumnae visits impart critical information on what to expect after discharge in order to prevent a jarring transition home. Armed with helpful advice, women are better able to surmount the everyday challenges that inevitably arise without compromising wellness.
The alumnae community is an integral part of Brookhaven Retreat's program because it encourages the supportive bonds that help women maintain health and wellness throughout life. The knowledge and support granted by the program is especially valuable in the first few months of a woman's return home.
Its strong alumnae program forms the backbone of Brookhaven Retreat's aftercare program. Many outpatient groups discourage friendships, so the supportive relationships forged at Brookhaven Retreat remain valuable long after discharge from its facility. Weekly phone calls, an interactive website and annual reunions offer lifelong support. Alumnae visits offer a way for alumnae to contribute to other women's recovery process by speaking from experience and encouraging the life habits that support continued wellness.
Brookhaven Retreat is thrilled to celebrate its alumna's third year of successful recovery. It is excited to welcome her back and delighted to be able to offer such inside support and advice to the women currently seeking treatment in its facility.
About Brookhaven Retreat
Brookhaven Retreat is a women's treatment center nestled on a naturally beautiful 48-acre site secluded in the foothills of the Great Smoky Mountains. It has helped hundreds of women across the United States overcome depression, trauma, anxiety, substance use and a range of other behavioral health challenges. Brookhaven's Founder, Jacqueline Dawes, has predicated its gender-specific treatment on "healing emotional breakage" for women. In this way, she has established a sanctuary and a place where women can feel safe, secure and cared for by a staff of highly trained professionals.