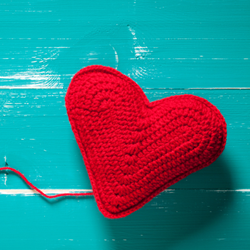 Knoxville, TN (PRWEB) January 27, 2016
Brookhaven Retreat ® LLC will bring awareness to clients and staff members about American Heart Month in February, by sharing tips for heart health.
According to the American Heart Association®, heart disease claims the lives of nearly 500,000 American women each year, which translates to the fact that 1 in 3 women die of heart disease and stroke annually. Heart disease is the No. 1 killer in women in spite of the common misconception that men are at higher risk.
This month, Brookhaven Retreat encourages women to engage in preventive measures to not only keep their hearts healthy, but their whole beings, including managing stress levels to promote emotional wellness.
Regulating blood pressure and maintaining a healthy diet are not the only ways of protecting cardiovascular health. The AHA reports that moderate physical activity can reduce the risk of coronary heart disease and improve levels of blood pressure, blood sugar and cholesterol.
According to a 25-year study on 3,381 people ages 18- to 30-years-old, heart health also enables mental health. Those with blood pressure, blood sugar and cholesterol levels slightly higher than the American Heart Association's recommended guidelines, scored lower on cognitive function tests in their 40s and 50s.
From a mental health perspective, hobbies that are either active or stress- and anxiety-reducing can allow women to relax, reconnect with themselves, and balance their emotions. Such activities cultivate mindfulness and provide time to rejuvenate creativity and self-worth keeping in mind that inactivity is a risk factor for heart disease.
The following tips for overall heart health are as follows:
1. Engage in daily physical activity. The AHA suggests at least 30 minutes of moderate physical activity each day (like brisk walking), five times per week to lower your risk for heart disease, stroke and diabetes.
2. Eat healthy. That means swapping out processed (packaged) foods with fresh vegetables, fruit, fiber-rich whole-grains and lean protein. Limit sugar, salt and fat intake for general health, and keep your weight in check.
3. Be mindful of cholesterol. Controlled cholesterol means your arteries have a better chance of remaining clear of blockages. Having too much bad cholesterol (LDL)means white blood cells can form plaque in your veins and arteries, which lead to heart disease and stroke.
4. Be mindful of blood pressure. Staying within healthy ranges means reducing the strain on your heart, arteries and kidneys. High blood pressure (known as hypertension) means your blood is flowing through your arteries with too much force, which can cause microscopic tears. Scar tissue traps plaque and white blood cells form blockages, clots and hardened, weak arteries. Managing stress is key in blood pressure levels, as well as eliminating alcohol intake and tobacco.
About Brookhaven Retreat
Brookhaven Retreat is a women's treatment center nestled on a naturally beautiful 48-acre site secluded in the foothills of the Great Smoky Mountains. It has helped hundreds of women across the United States overcome depression, trauma, anxiety, substance use and a range of other behavioral health challenges. Brookhaven's Founder, Jacqueline Dawes, has predicated its gender-specific treatment on "healing emotional breakage" for women. In this way, she has established a sanctuary and a place where women can feel safe, secure and cared for by a staff of highly trained professionals.