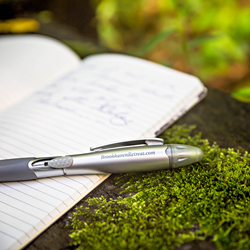 Knoxville, TN (PRWEB) July 27, 2016
Brookhaven Retreat®, LLC, a unique residential treatment facility exclusively for women with mental health and/or substance abuse issues, concludes Annual Employee Reviews in July as part of Performance Improvement Process.
During the month of July, staff of Brookhaven Retreat concludes their Annual Employee Reviews for each employee as part of the ongoing Performance Improvement Process. This provides a time to openly communicate strengths, areas for improvement, and opportunities for professional training and development.
Throughout the review, each employee is asked to complete a self-evaluation form to rate their outlook and performance in key aspects of the position as well as professional conduct. The employee then has a meeting with the department supervisor to openly discuss the ratings.
Self and supervisor evaluations are ongoing and viewed as an invaluable educational part of the Performance Improvement process. It is not viewed as disciplinary in nature, but allows for evaluating areas of concern from all angles and perspectives. It also promotes motivation, positivity, and overall satisfaction.
Brookhaven Retreat employees are empowered to provide a high quality of care in every aspect of their career. Brookhaven Retreat offers an organizational-wide commitment to an unending search for opportunities to better serve our clients with more effective, efficient, and improved services through providing opportunities for growth, educations, and development.
In addition to completing self-evaluations in a career, it is important to complete self-evaluations as a lifelong commitment to learning, understanding, and growing as a person. As part of The Lily Program®, a 90-day treatment for women offered exclusively at Brookhaven Retreat, clients are encouraged to reflect on personal performance from an outside perspective so that increased growth physically and mentally. By being able to look at aspects of life from a different point of view, clients are able to maintain recovery after leaving the program by being able to recognize triggers and areas for continued growth and learning.
About Brookhaven Retreat
Brookhaven Retreat is a women's treatment center nestled on a naturally beautiful 48-acre site secluded in the foothills of the Great Smoky Mountains. It has helped hundreds of women across the United States overcome depression, trauma, anxiety, substance use and a range of other behavioral health challenges. Brookhaven's Founder, Jacqueline Dawes, has predicated its gender-specific treatment on "healing emotional breakage" for women. In this way, she has established a sanctuary and a place where women can feel safe, secure and cared for by a staff of highly trained professionals.