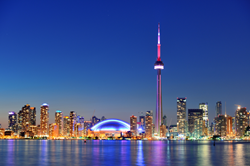 The Lily Program® is the overarching framework for the progression of services at Brookhaven. - Jacqueline Dawes
Knoxville, TN (PRWEB) February 10, 2015
Brookhaven Retreat will join colleagues from across the U.S. and more than 50 other countries for the psychiatry event of the year, the 168th annual meeting of the American Psychiatric Association. This year's theme of the meeting to be held in Toronto, Canada May 16-20, will be Psychiatry: Integrating Body and Mind, Heart and Soul.
Brookhaven Retreat offers a unique voluntary residential program of mental health and substance abuse services designed to help women overcome depression, trauma, anxiety, personality disorders, and substance dependence among other diagnoses.
Owner Jacqueline Dawes and her consultants will be at exhibitor Booth 948 answering questions about The Lily Program®, a 90-day individualized mental health treatment program offered exclusively at Brookhaven Retreat. Visitors of the booth can enter a drawing, and receive gifts and a messenger bag.
"The Lily Program® is the overarching framework for the progression of services at Brookhaven," says Dawes, once a developer of assisted living facilities, who was later inspired by personal tragedy to create the 16,000-square-foot state-of-the-art treatment facility. "We believe that when a woman comes to Brookhaven Retreat she is at her most vulnerable and needs a supportive and nurturing healing environment."
Established in 1844, the APA meeting boasts more than 150 years of success, and remains the premier gathering in psychiatry today. Attendees will gain insight and in-depth knowledge designed to help improve patient care by meeting with renowned experts, earning credits, building peer relationships, discovering ground-breaking technology and new therapies and treatment options.
"We look forward to meeting colleagues from all over the world and exchanging ideas," Dawes adds. "Our program is something we have worked tirelessly on feel proud to introduce to people who don't yet know about it."
About Brookhaven Retreat
Brookhaven Retreat is a women's treatment center nestled on a naturally beautiful 48-acre site secluded in the foothills of the Great Smoky Mountains. It has helped hundreds of women across the United States overcome depression, trauma, anxiety, substance use and a range of other behavioral health challenges. Brookhaven's Founder, Jacqueline Dawes, has predicated its gender-specific treatment on "healing emotional breakage" for women. In this way, she has established a sanctuary and a place where women can feel safe, secure and cared for by a staff of highly trained professionals.