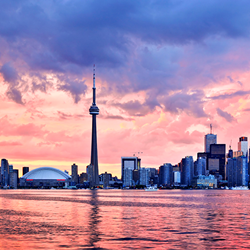 Knoxville, TN (PRWEB) May 12, 2015
Brookhaven Retreat will exhibit and staff members will take classes at the psychiatry event of the year, the 168th annual meeting of the American Psychiatric Association in Toronto, Canada, May 16-20. The theme will be Psychiatry: Integrating Body and Mind, Heart and Soul.
Brookhaven Retreat offers a unique voluntary residential program of mental health and substance abuse services designed to help women overcome depression, trauma, anxiety, personality disorders, and substance dependence among other diagnoses.
Owner Jacqueline Dawes and her consultants will be at a 10x10 (corner) exhibitor Booth 948 answering questions about The Lily Program®, a 90-day individualized mental health treatment program offered exclusively at Brookhaven Retreat. Visitors of the booth can enter a drawing to win an Apple Watch or an iPad Air 2, and receive gifts and a messenger bag.
Dr. Kelly Ownby, treating psychiatrist at Brookhaven Retreat, is looking forward to participating in classes offered at the APA meeting, established in 1844. For more than 150 years, the meeting remains the premier gathering in psychiatry today.
Dr. Ownby, a board certified psychiatrist who graduated Furman University, Greenville, SC, with honors, has served as the Chief Resident in Psychiatry at James H. Quillen College of Medicine, Johnson City, TN, where she completed medical school and psychiatry residency.
Attendees of the meeting such as Dr. Ownby will gain insight and in-depth knowledge designed to help improve patient care by meeting with renowned experts, earning credits, building peer relationships, discovering ground-breaking technology and new therapies and treatment options. Also joining Dawes and Dr. Ownby from Brookhaven Retreat will be consultants Dr. Lynn Swisher, Dr. Jennifer Payne, primary therapist Katherine Myers, LMSW, and admissions liaison, Tanya McCall.
About Brookhaven Retreat
Brookhaven Retreat is a women's treatment center nestled on a naturally beautiful 48-acre site secluded in the foothills of the Great Smoky Mountains. It has helped hundreds of women across the United States overcome depression, trauma, anxiety, substance use and a range of other behavioral health challenges. Brookhaven's Founder, Jacqueline Dawes, has predicated its gender-specific treatment on "healing emotional breakage" for women. In this way, she has established a sanctuary and a place where women can feel safe, secure and cared for by a staff of highly trained professionals.