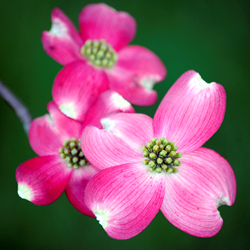 Knoxville, TN (PRWEB) April 22, 2015
Brookhaven Retreat will observe Arbor Day April 24, 2015 by planting a pink dogwood tree on the property, which is comprised of 48 secluded acres in the foothills of the Smoky Mountains, the home of many majestic trees.
Brookhaven Retreat offers a unique voluntary residential program of mental health and substance abuse services designed to help women overcome depression, trauma, anxiety, personality disorders, and substance dependence among other diagnoses. The serene atmosphere is one of many reasons to choose Brookhaven Retreat.
"Nearly everyone who comes here has commented that the actual experience of being here has far surpassed anything they imagined from looking at our website or from initial conversations with us," says owner and founder, Jacqueline Dawes. "Words like serene, beautiful and peaceful are often used. The trees and other aspects of the landscape lend their natural energy and complement our efforts to help our clients rejuvenate and heal for whatever personal journey they happen to be on and need our help to improve."
Dogwood trees come alive with color in springtime with their vibrant pink and white blossoms. These hearty trees are adaptable to various types of soil, they grow in both sun and shade and are tolerant of dry weather including droughts.
"We should all aspire to be as adaptable to our surroundings and tolerant of change as dogwood trees, and not allow negativity to derail us," says Dawes. "Although human beings can be more fragile, we are also capable of great strength. We are here to promote that strength and trees like the pink dogwood we just planted are a symbol of our commitment to growth and healing."
About Brookhaven Retreat
Brookhaven Retreat is a women's treatment center nestled on a naturally beautiful 48-acre site secluded in the foothills of the Great Smoky Mountains. It has helped hundreds of women across the United States overcome depression, trauma, anxiety, substance use and a range of other behavioral health challenges. Brookhaven's Founder, Jacqueline Dawes, has predicated its gender-specific treatment on "healing emotional breakage" for women. In this way, she has established a sanctuary and a place where women can feel safe, secure and cared for by a staff of highly trained professionals.